It is not easy to make a career switch when you are not young any more and you are going from a stable well-paid office job in the financial services industry to creative and very competitive industry of filmmaking. I simply could not afford to spend another year or two to do full degree. But I strongly felt the need for some sort of structured educational foundation. Taking a one-month intensive Filmmaking Certificate course with the London Film Academy was a bit of a gamble, but it paid off. Just wanted to share with you how amazing the experience was.
The pace of learning was fast and intense. The facilities were modern, well-equiped and welcoming. The quality of teaching was exceptional. All tutors at the London Film Academy are very competent and charismatic. The course was highly practical, with every piece of theory followed by workshops and hands-on experience for each student.
In a first couple of days, we had brilliant introduction to story boarding and story development by Edward Mindus and Giles Borg, as well as half day comprehensive introduction to stills photography by Lincoln Ascott which was times better and more effective than 10 weeks photography course I did at Morley College! At the end of first day, we had our story-boards hand-drawn. By mid week, we have completed photo-shoot of our story-boards with the old-fashioned film cameras (to prepare us better for shooting on real film). By the end of first week, the tutors selected 5 stories for filming, and appointed 5 Directors, 5 Directors of Photography, and 5 Producers to lead the productions out of the group of 12. Here are a few photos from our story boarding exercises.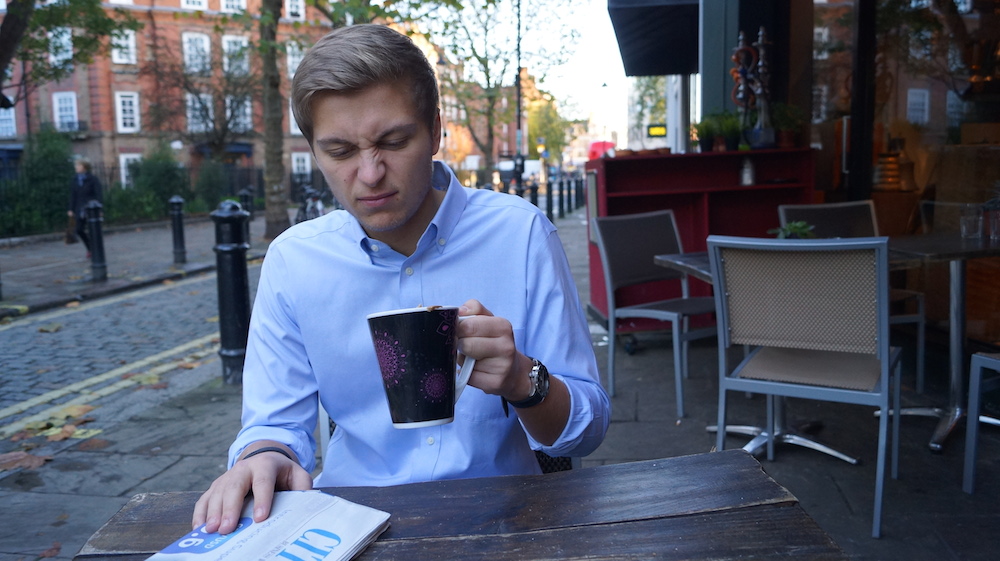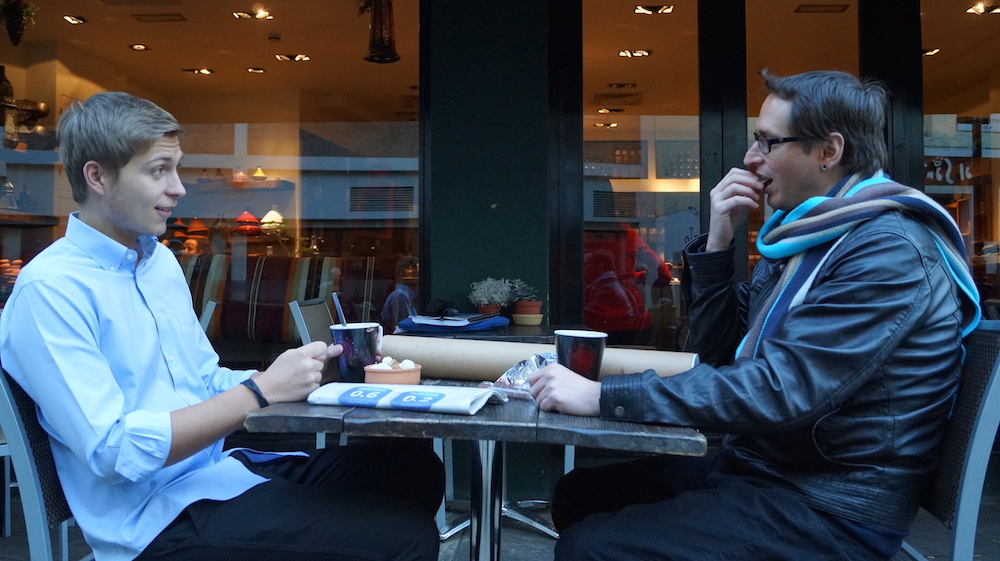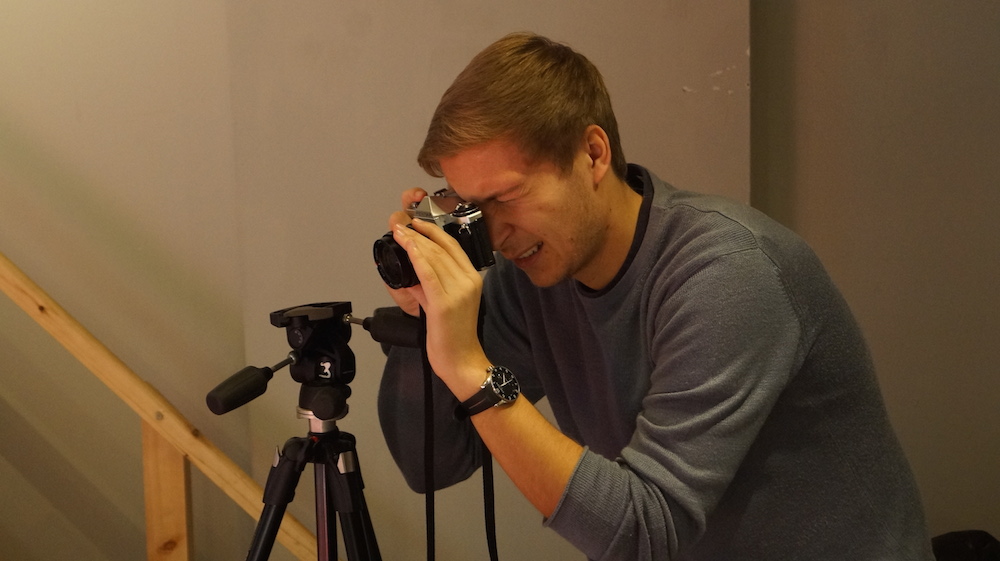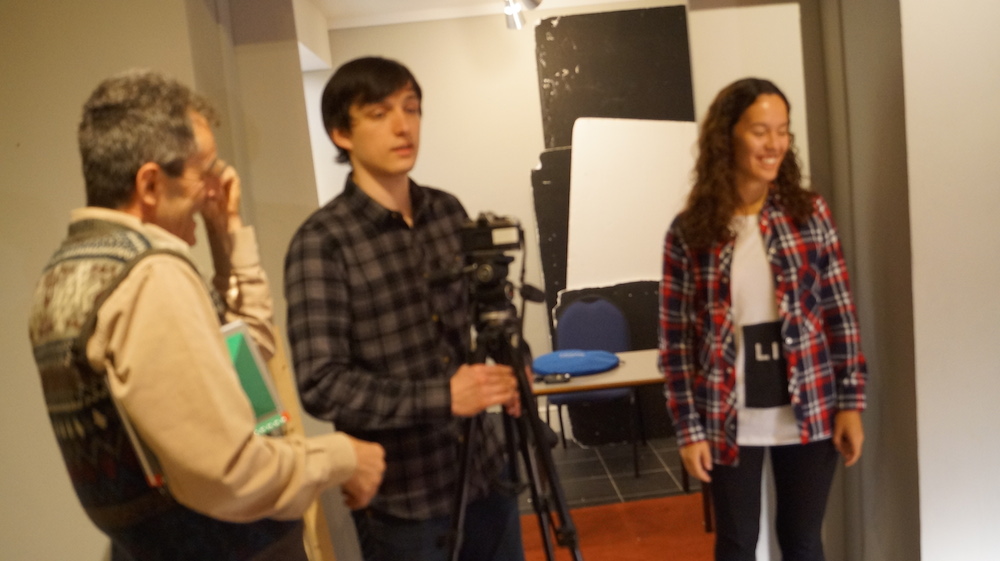 The "Working with Actors" workshop was one of the most memorable highlights of the course. Director and producer George Milton said that he would teach us one thing that nobody taught him when he was a student. We received a short script a night before, got a brief introduction on how to work with actors, how to put them in the mood, how to give them directions and look after them on the filming set. Then he brought in 2 actors and off we went to direct them. God bless James Groom and Mika Simmons for their patience - they delivered 12 versions of the same script on that day - anything from comedy to tragedy and in-between. At the end of the day we received a DVD with a film directed by George with the same script, so I came home and watched it for 13th time.
Now I will make a lot of people feel very jealous. Some people made careers in the film industry, but never experienced real film. We shot our movies on 16mm on Arri-SR3, which probably now belongs to museums together with other vintage equipment that we saw at the Academy (see below). Fortunately, we did not have to physically cut the film - all the rushes were digitised and editing was done in Final Cut Pro X. However, the lessons of working with film have been learnt - you have only one roll of film and you must be really disciplined not to waste it - everything has to be planned, tested and rehearsed before you film a shot. This is very different approach from filming on digital camera where you often film every rehearsal and it is fairly easy to move and re-set camera.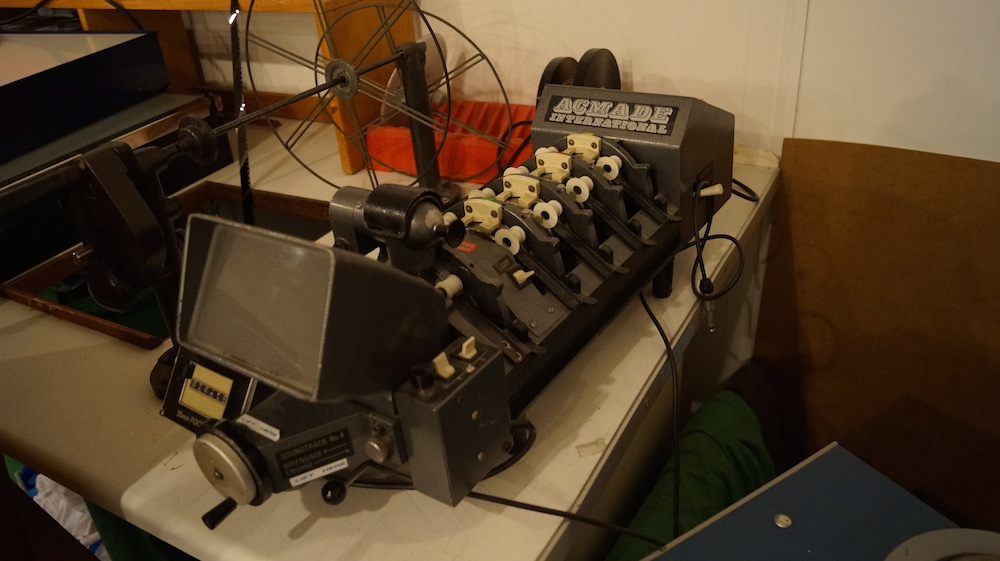 The person who spent most of the time with us on the course was Lincoln Ascott. Lincoln taught us the skill and art of cinematography and I am still puzzled how he managed to teach us so much in such a short period of time. At the end of this course, not only that I clearly understand the composition and responsibilities of the crew, but I am actually feeling fairly confident about setting up the lighting, loading and unloading clapper, using light meter to set aperture, measuring and setting up focus, and handling the heavy weight camera (although I might feel a bit less confident when he is not around). Of course, there is still so much more to learn, particularly about various lenses, filters and lighting - but playing with all these things does really boost the confidence and triggers appetite for more knowledge.
Special thank you to Lincoln for introducing us to the industry jargon which unfortunately is not appropriate for this article.
Here are some pictures from the lighting and camera workshops which were huge fun and very educational.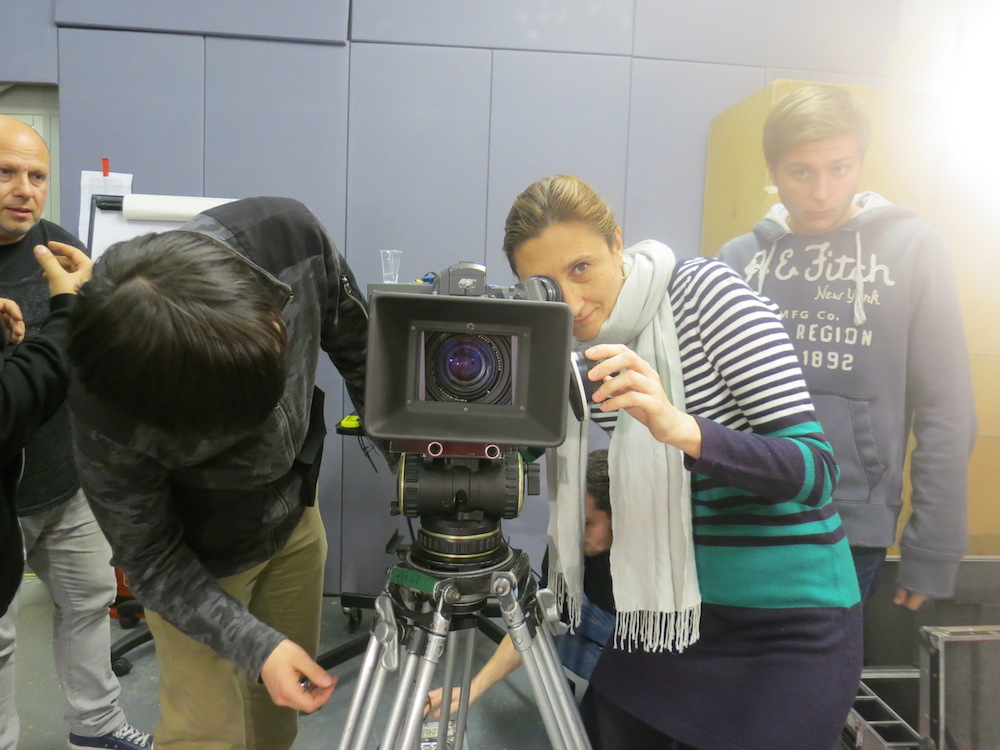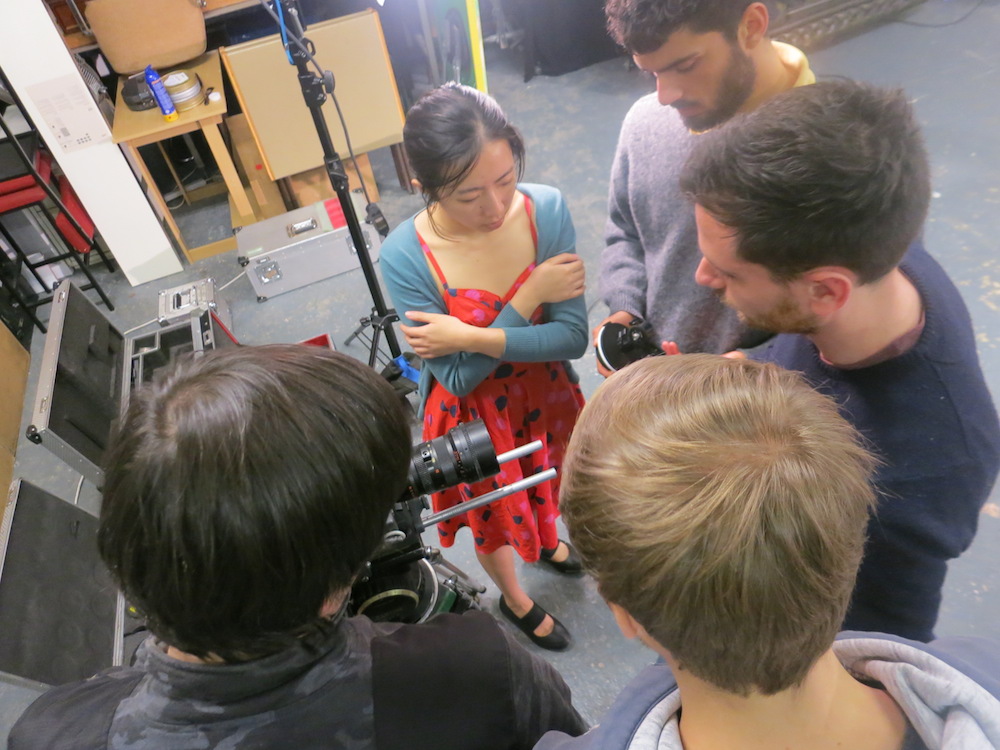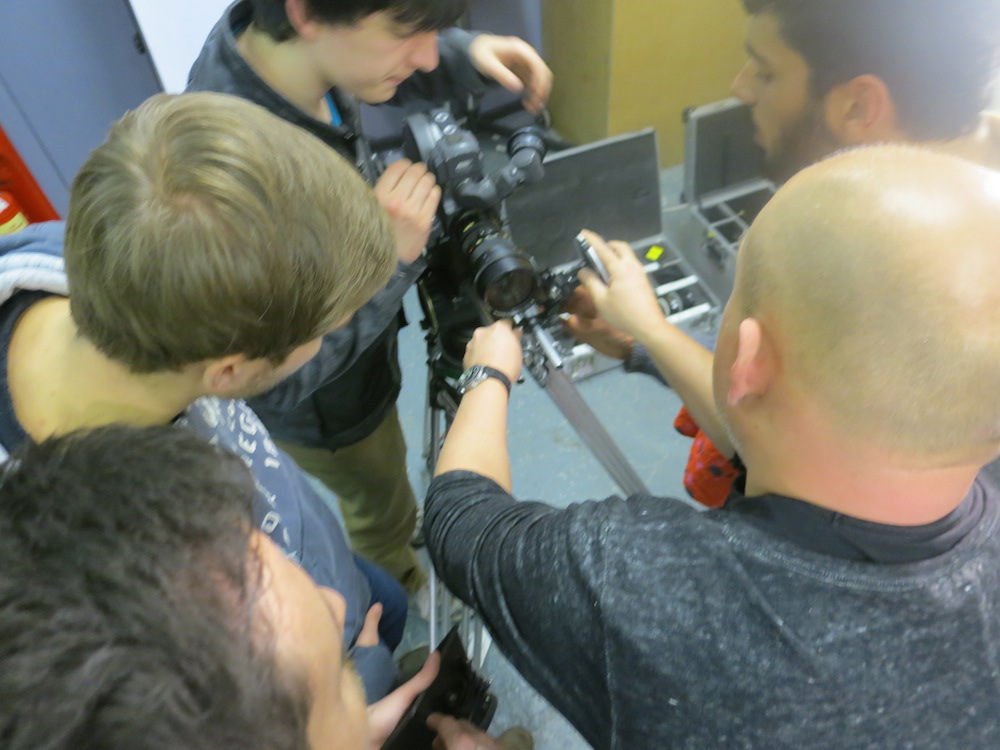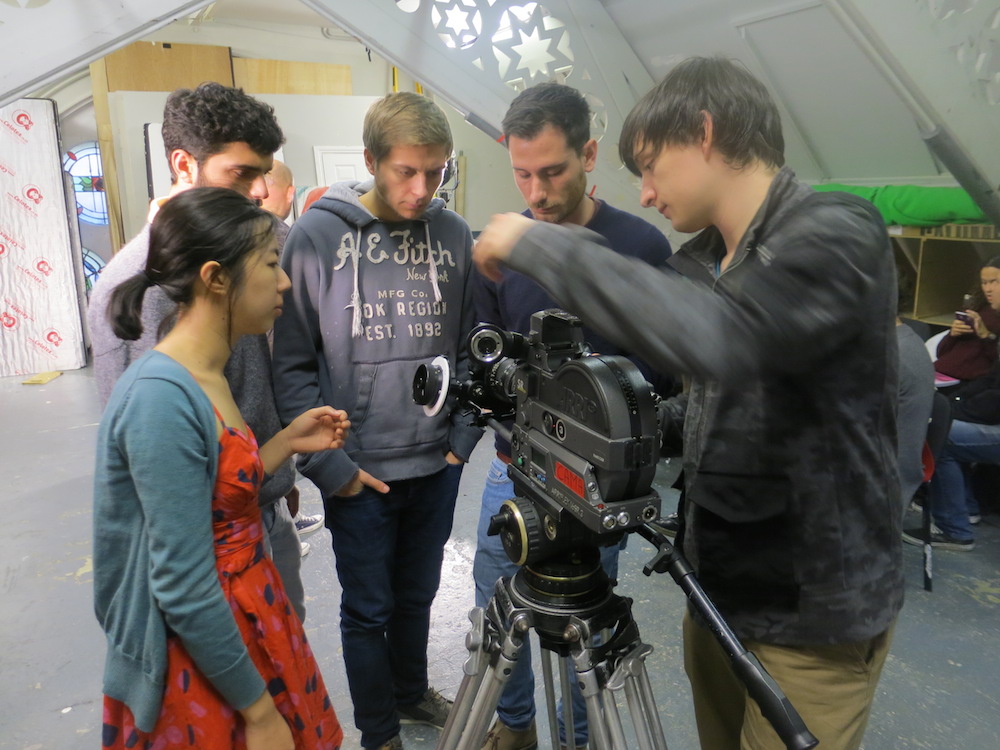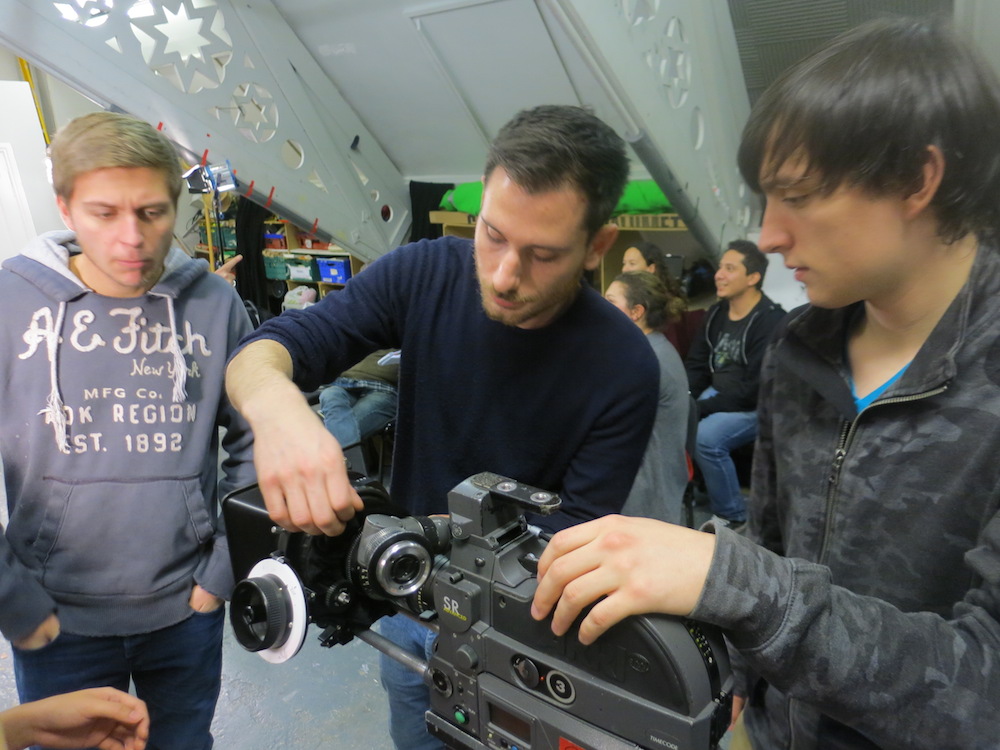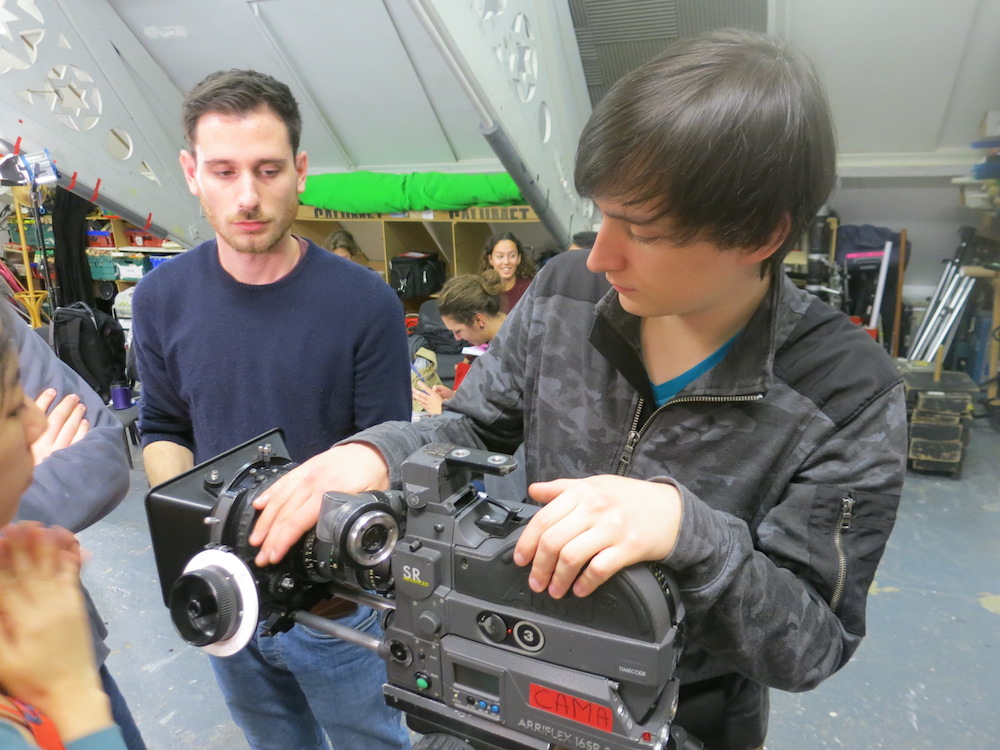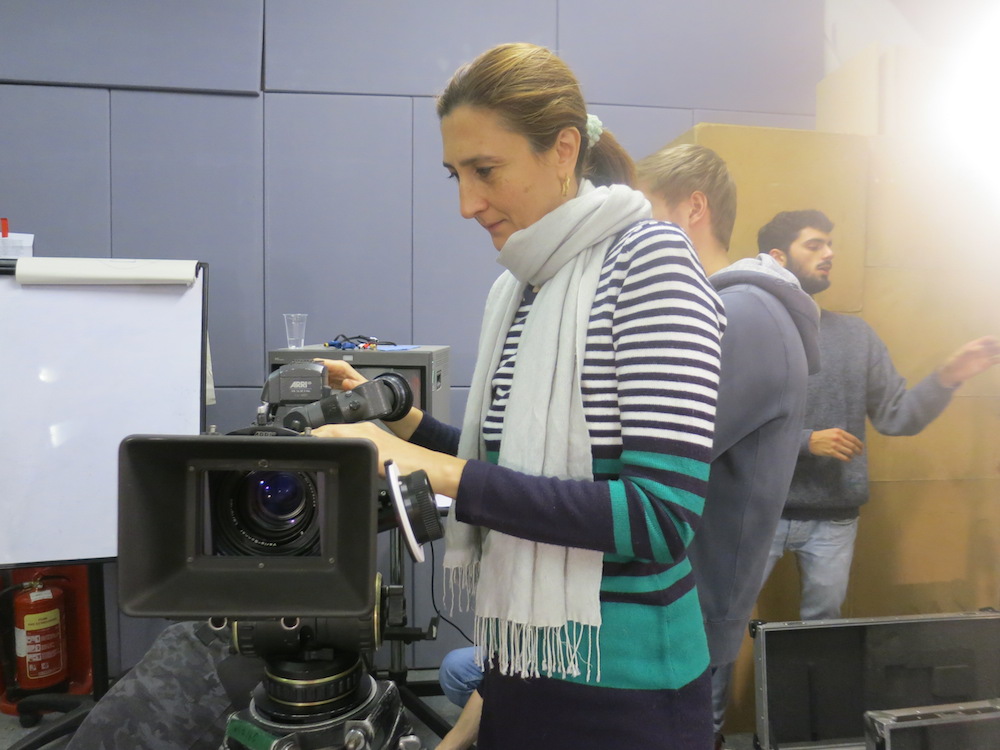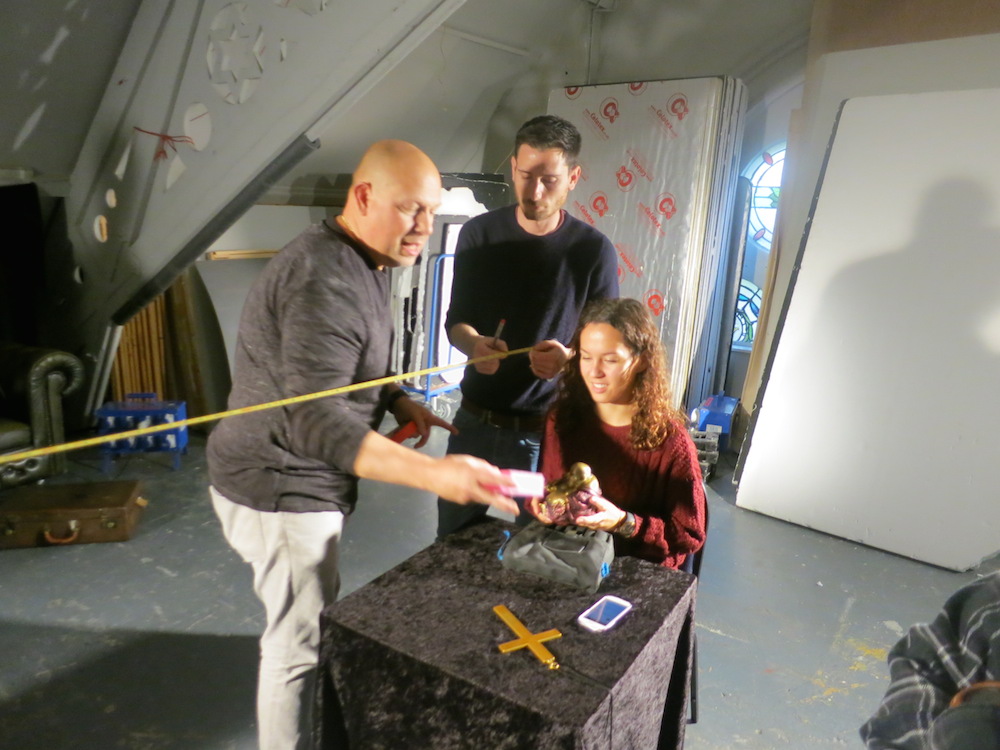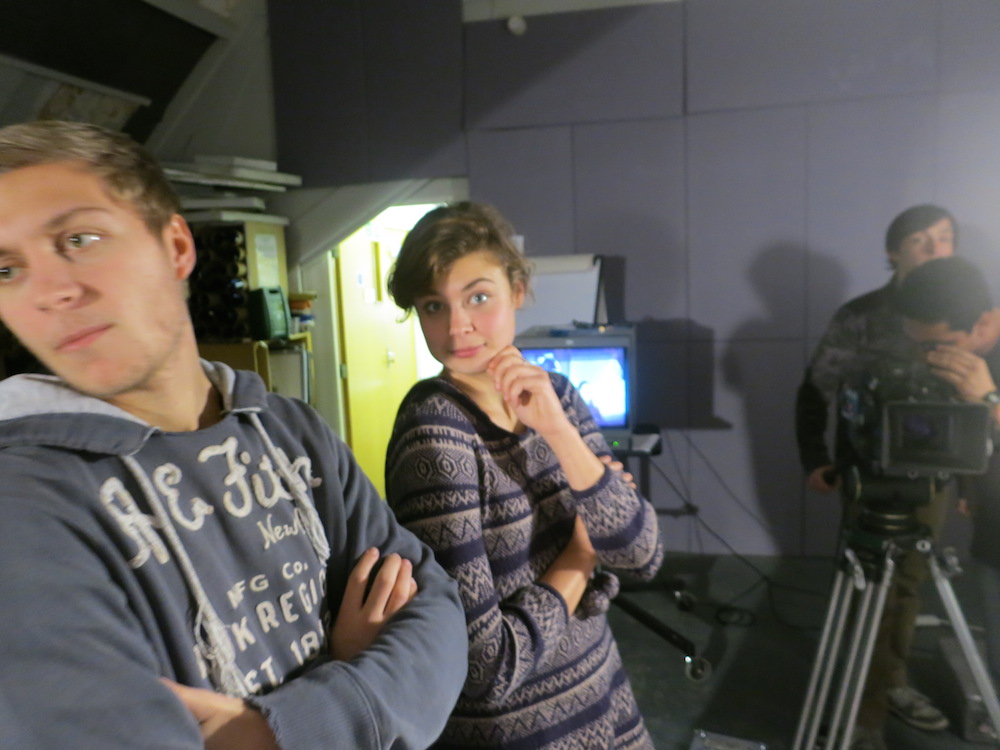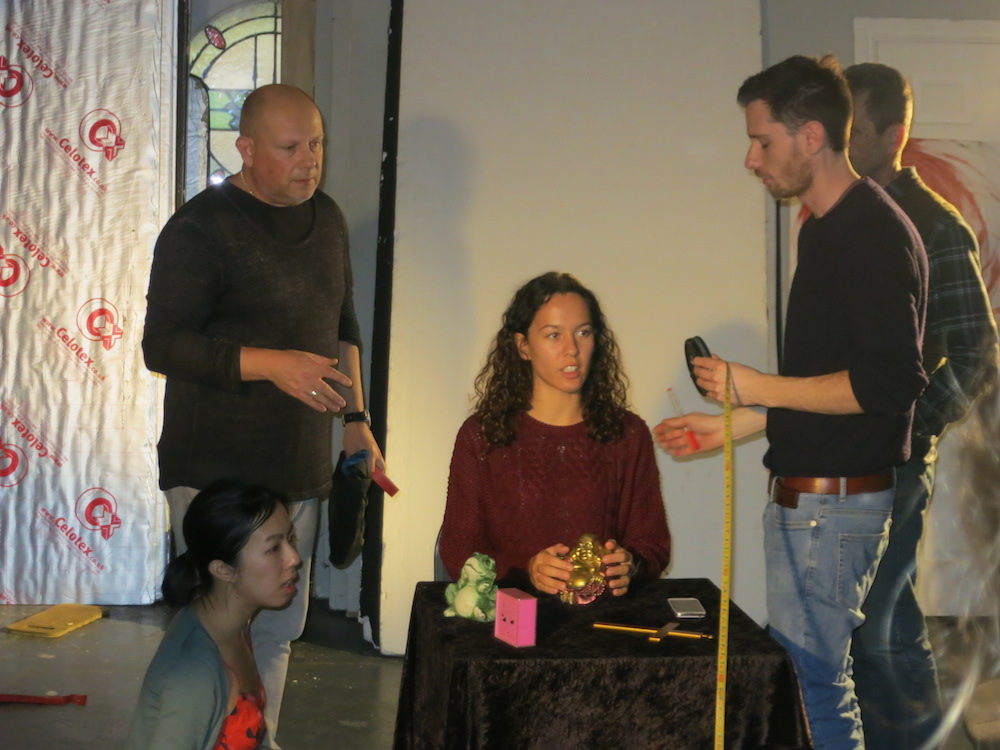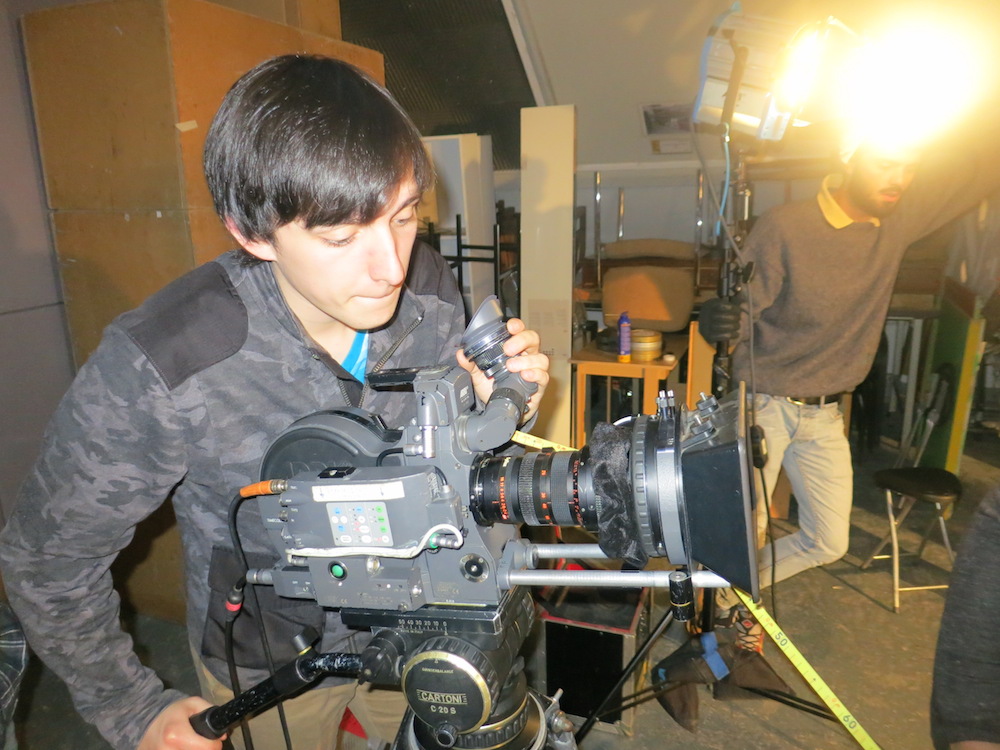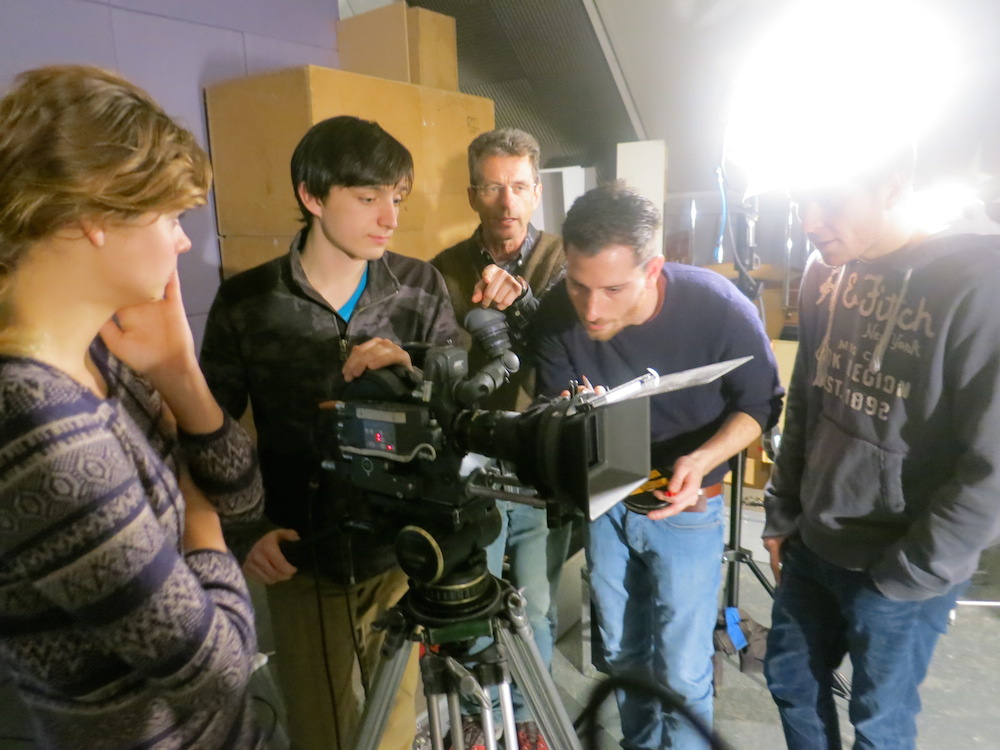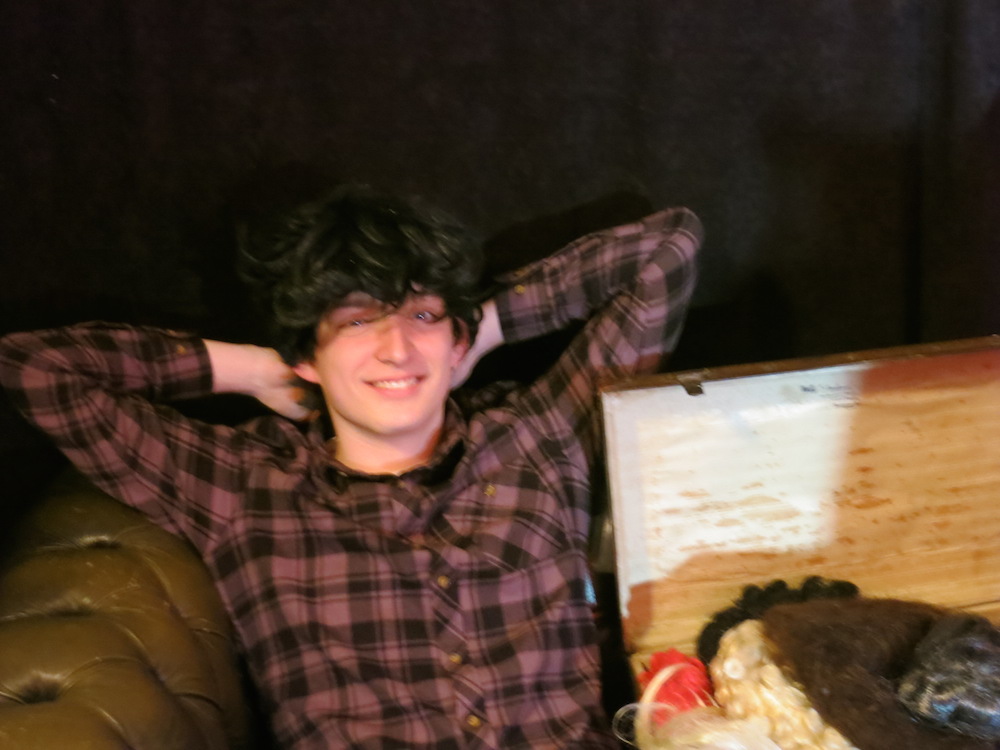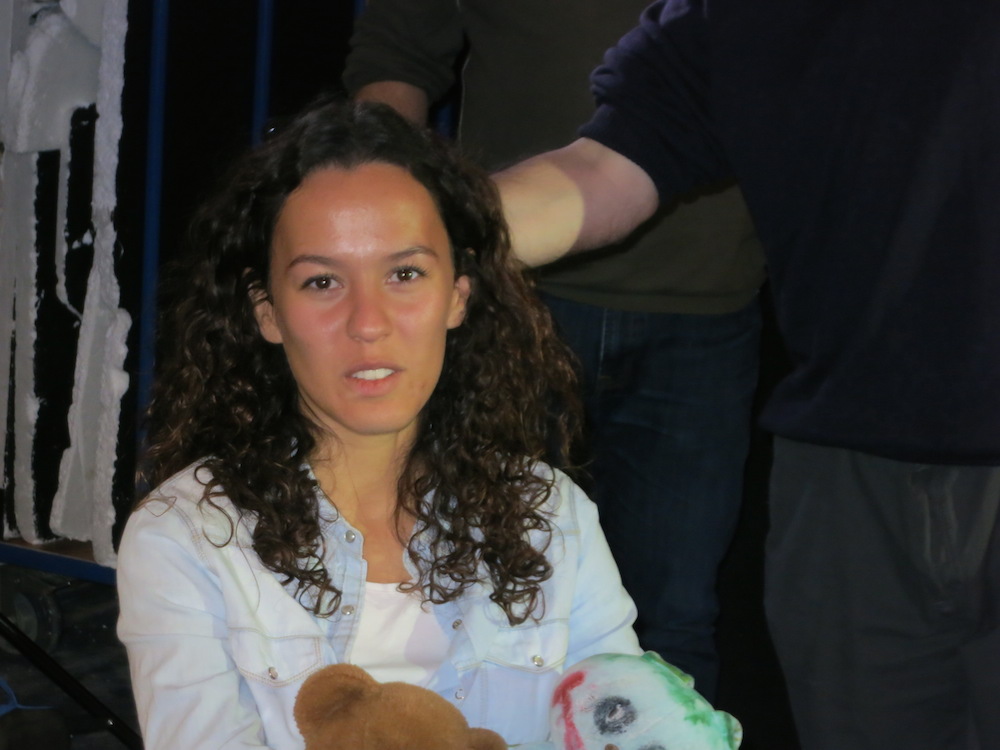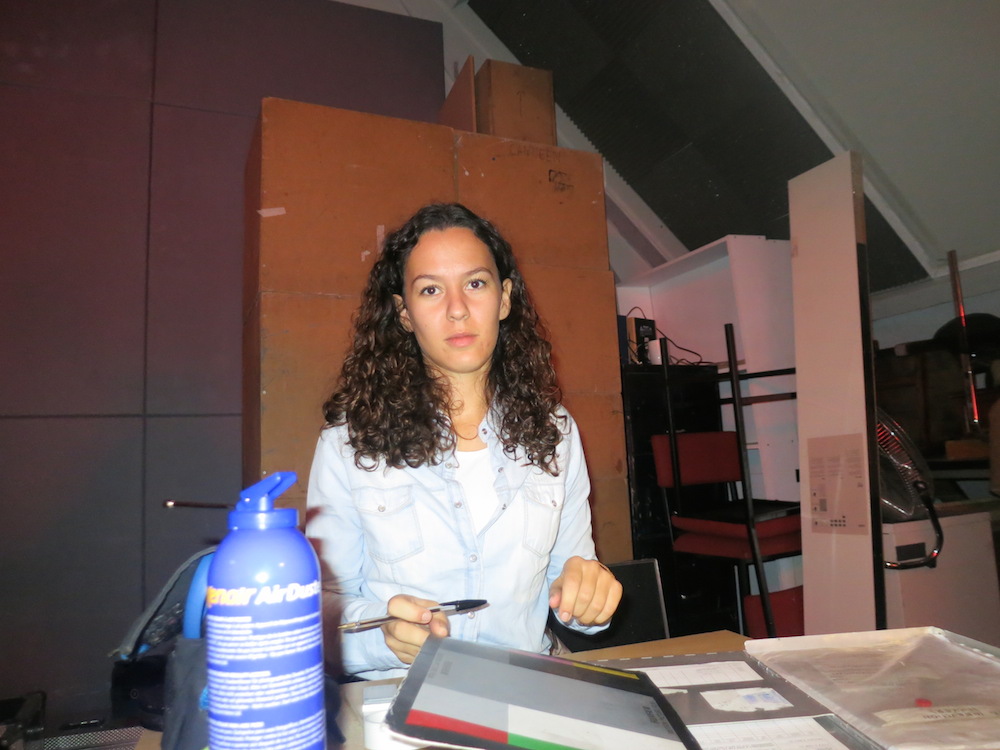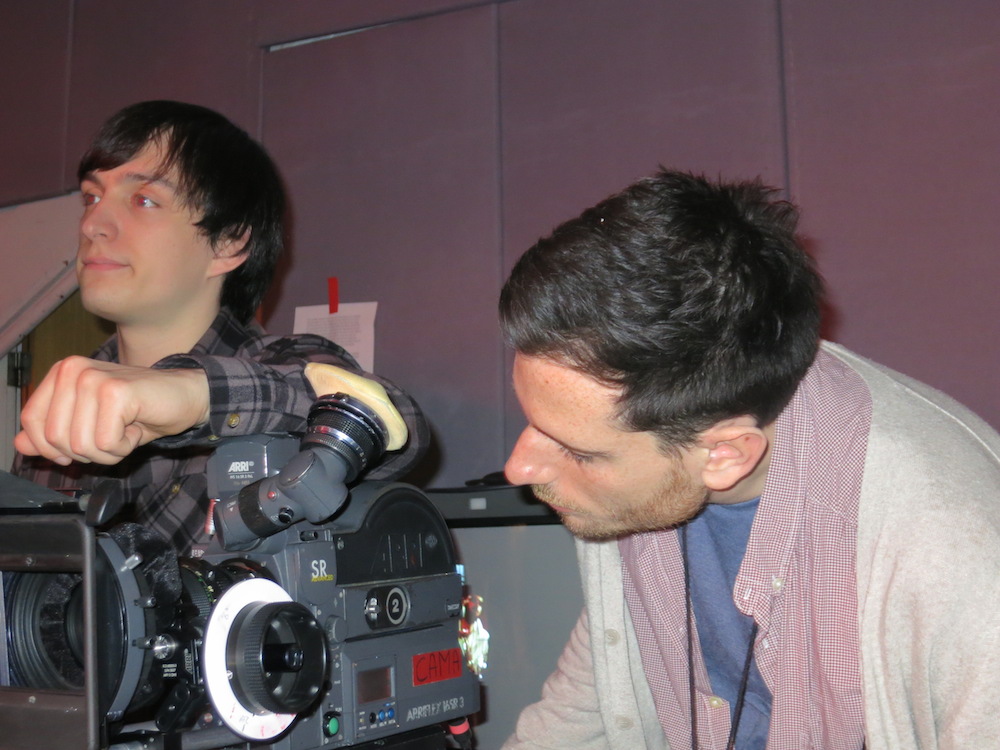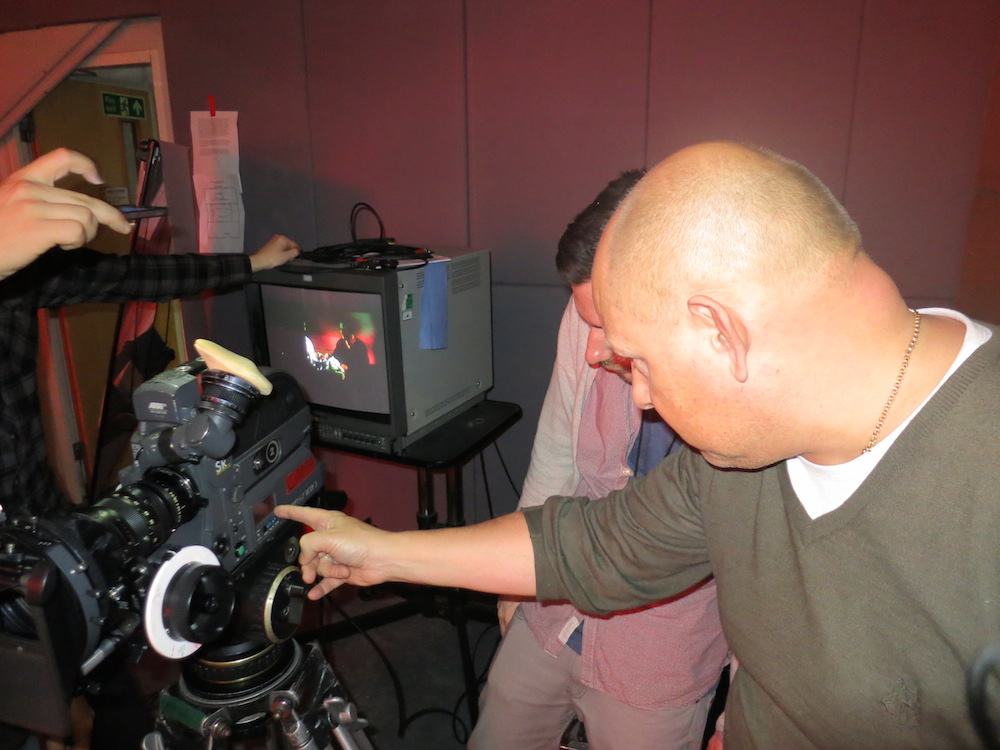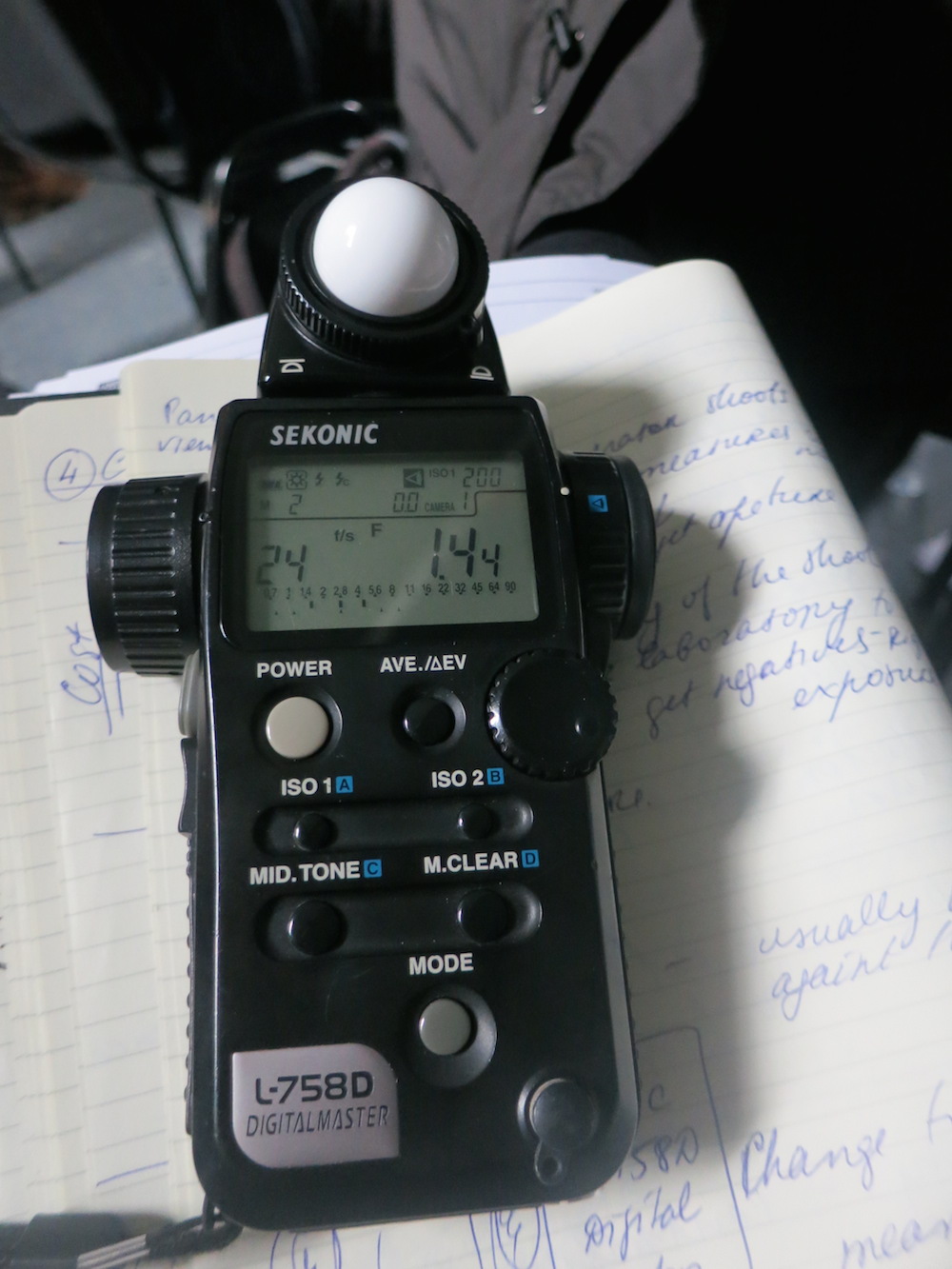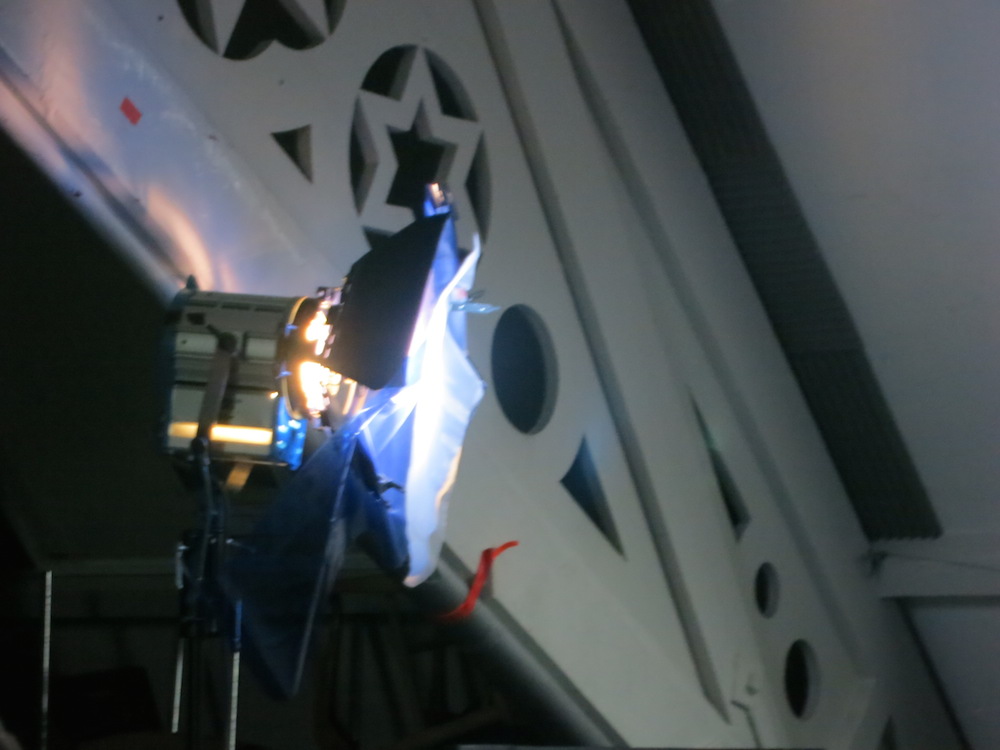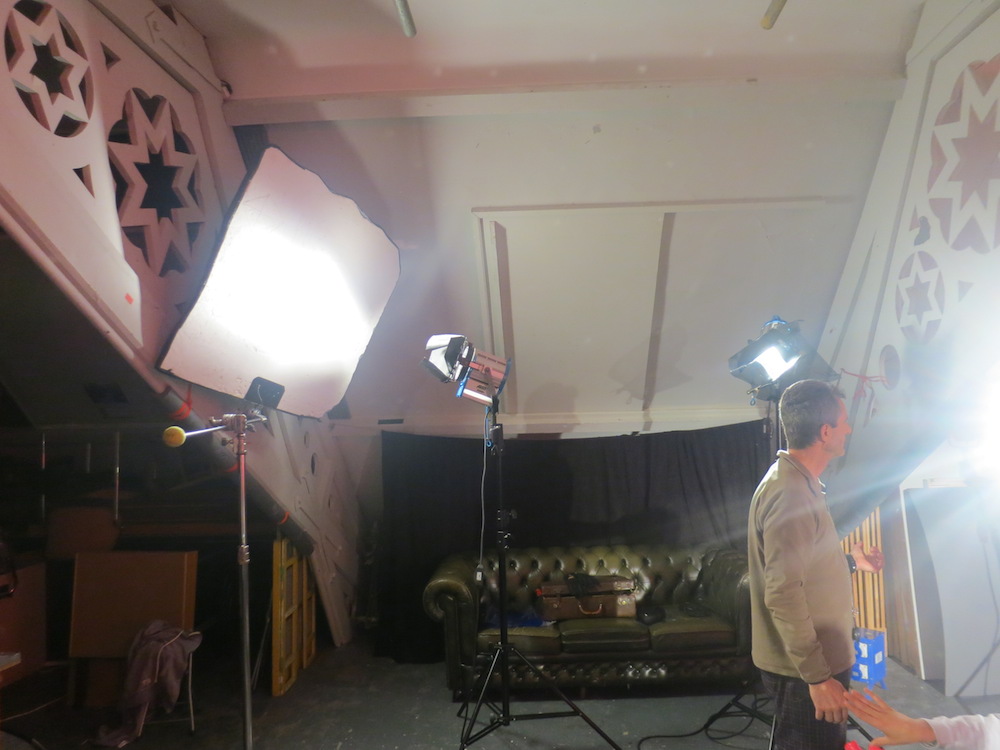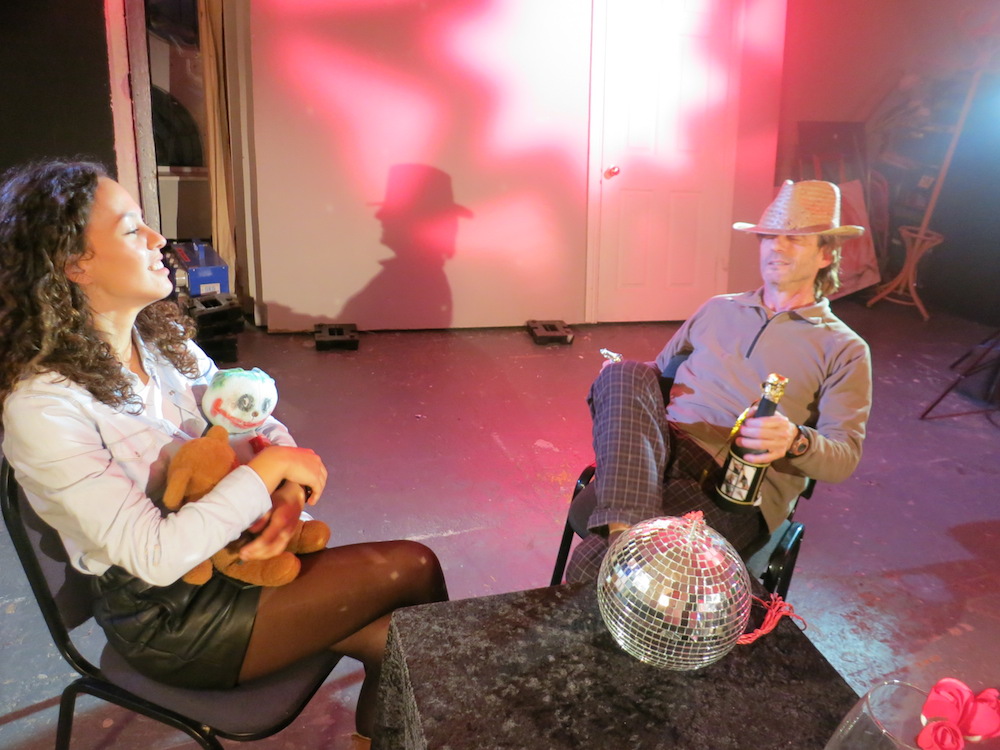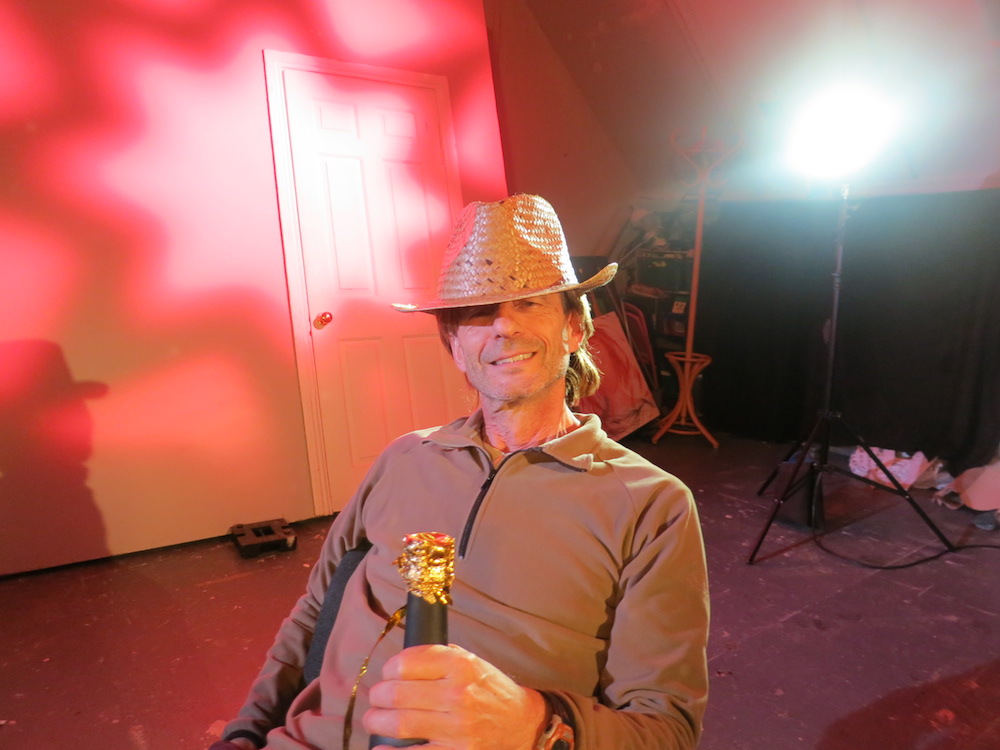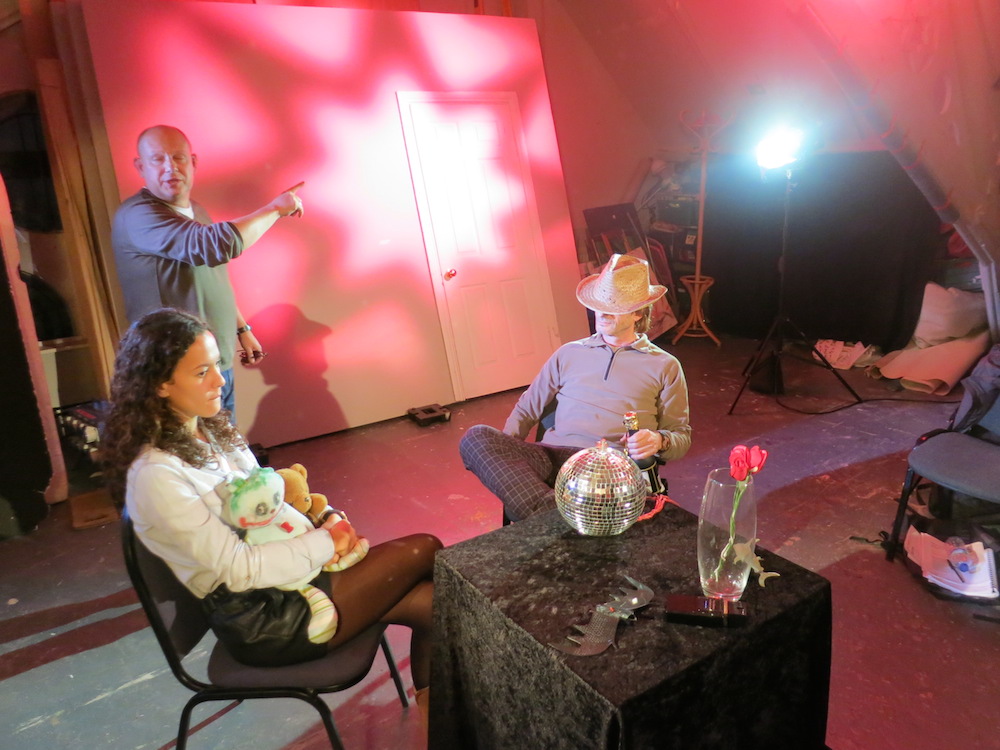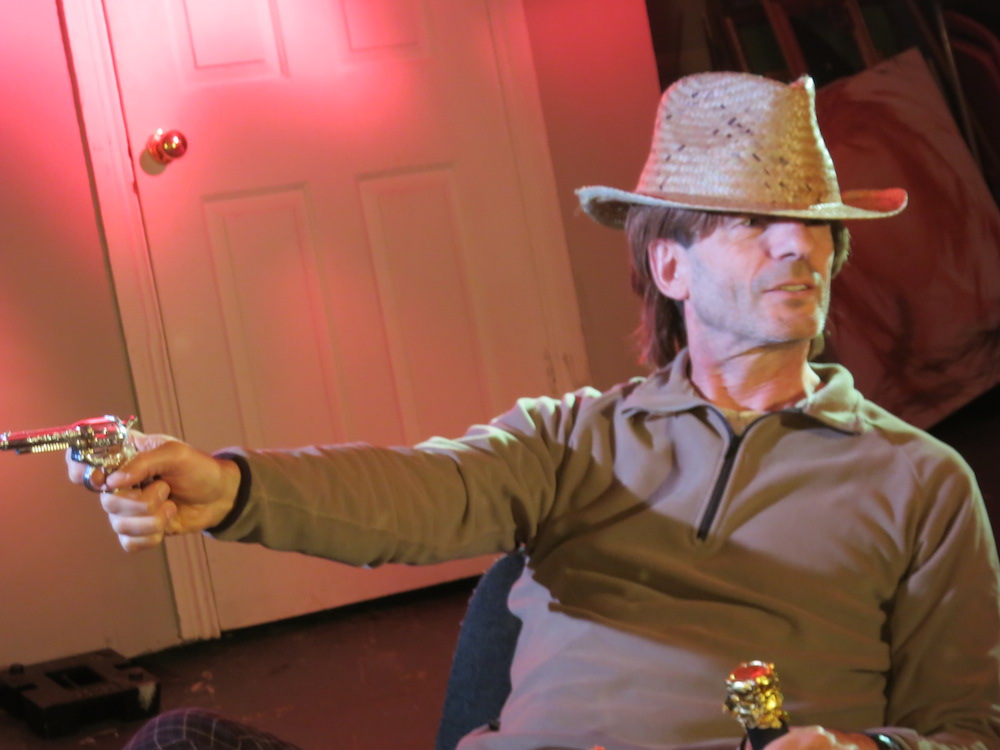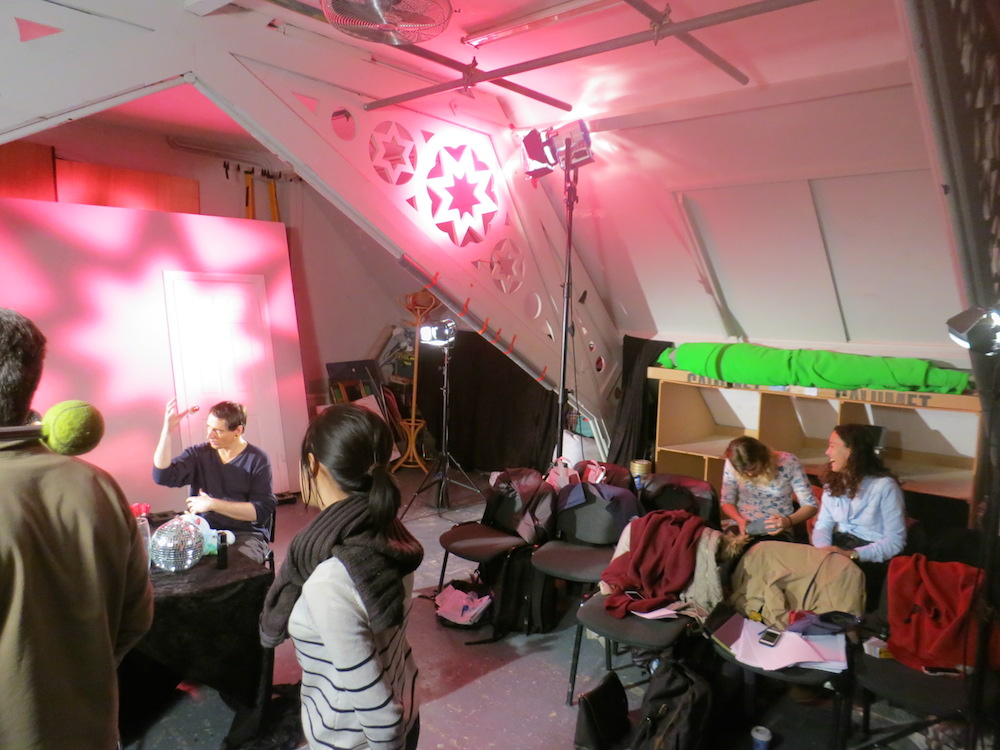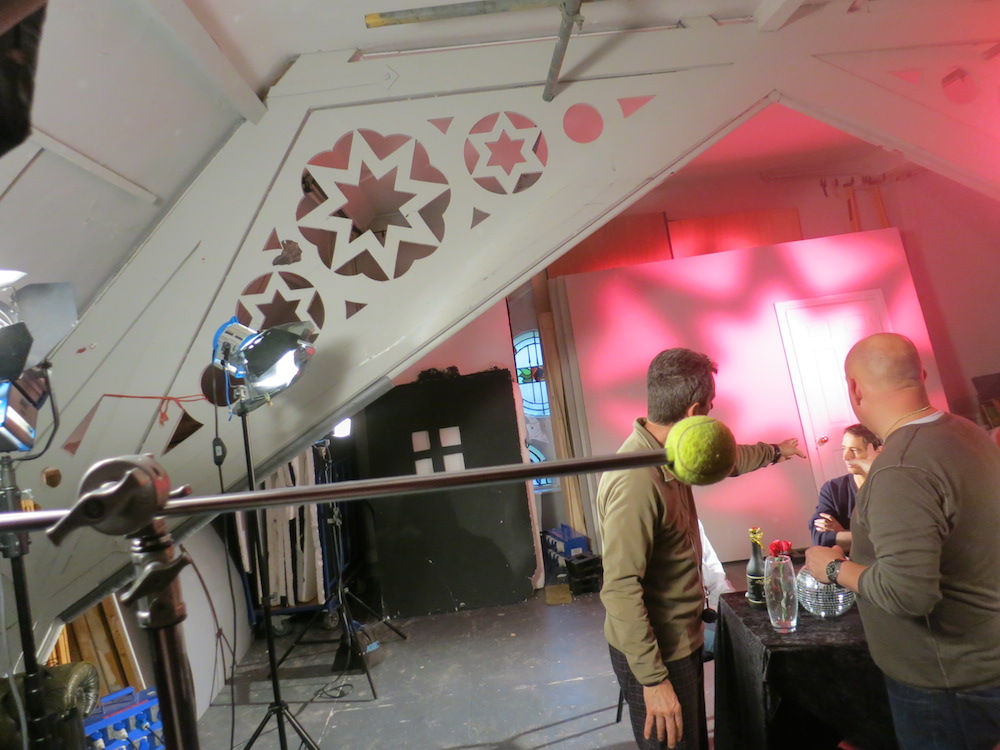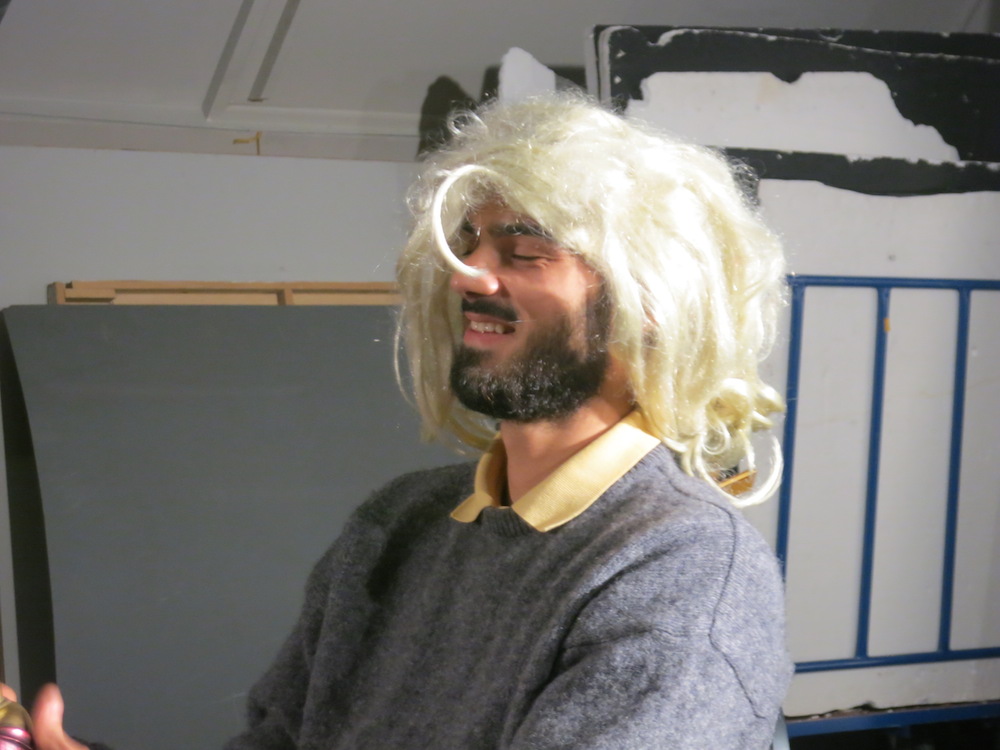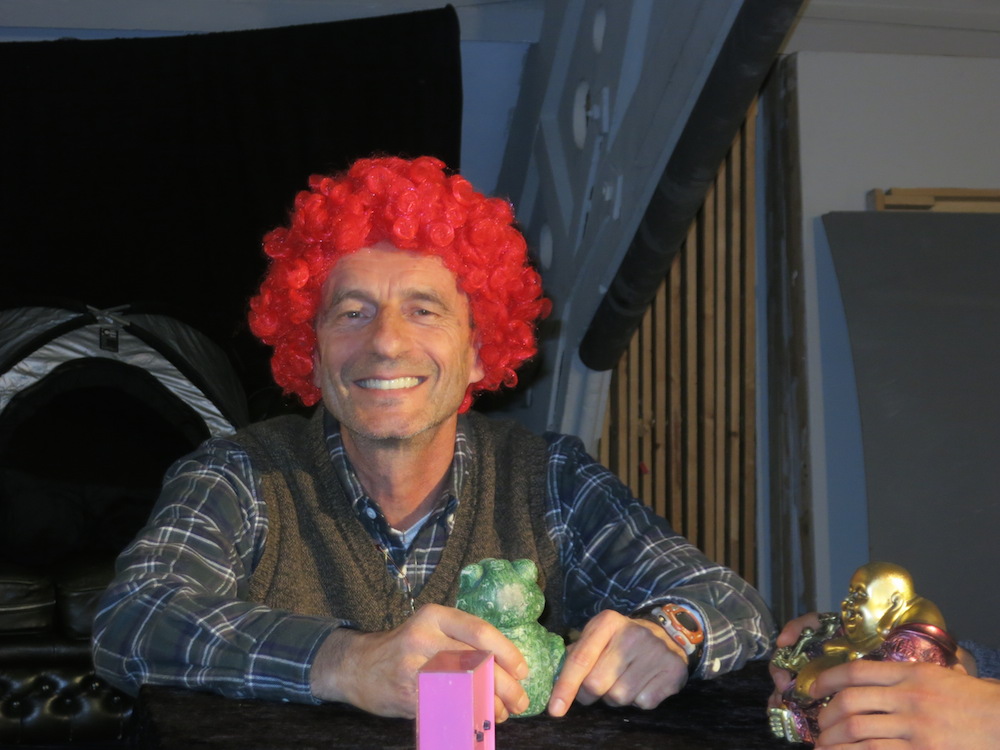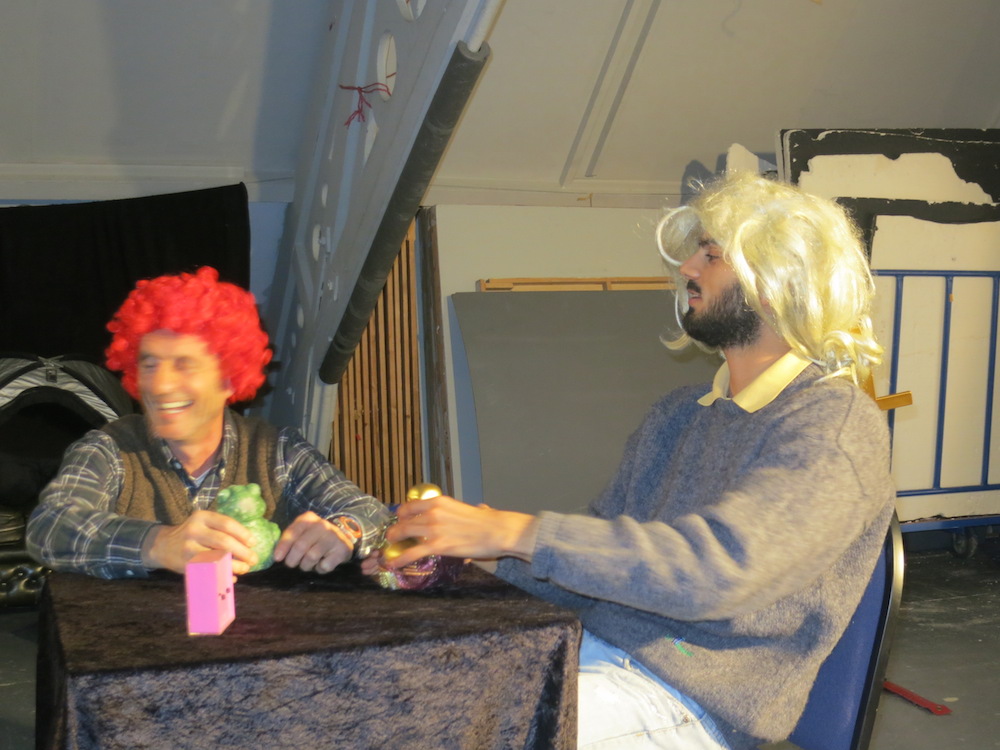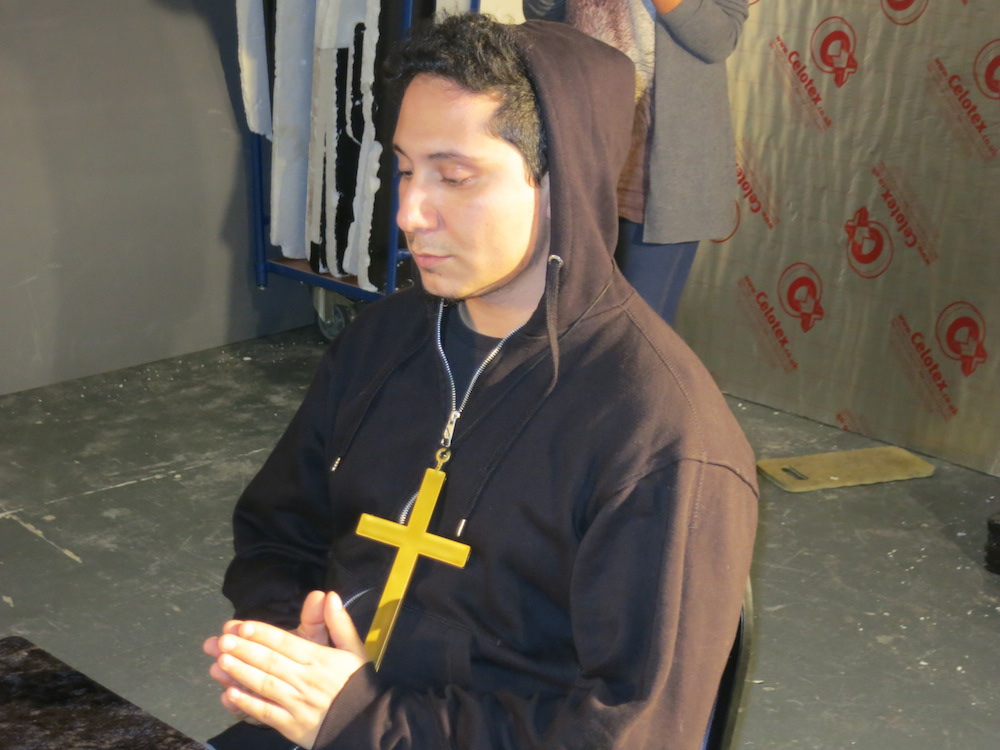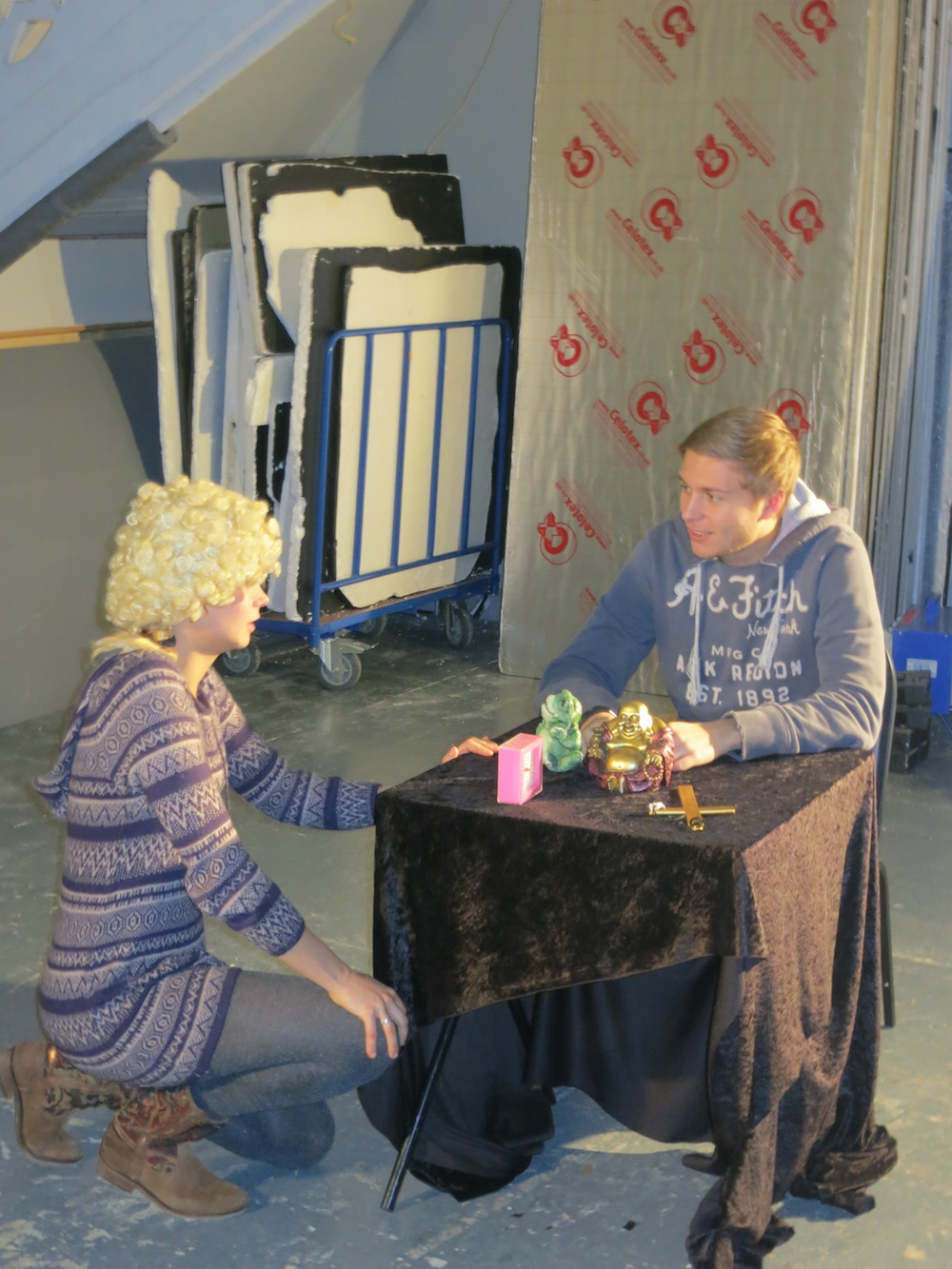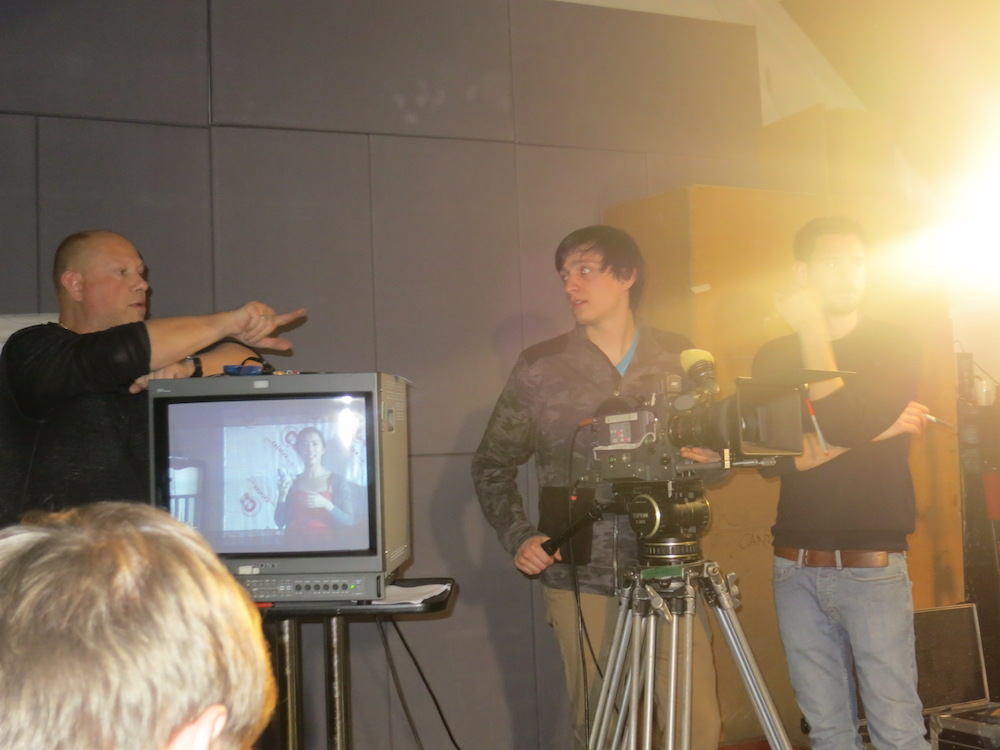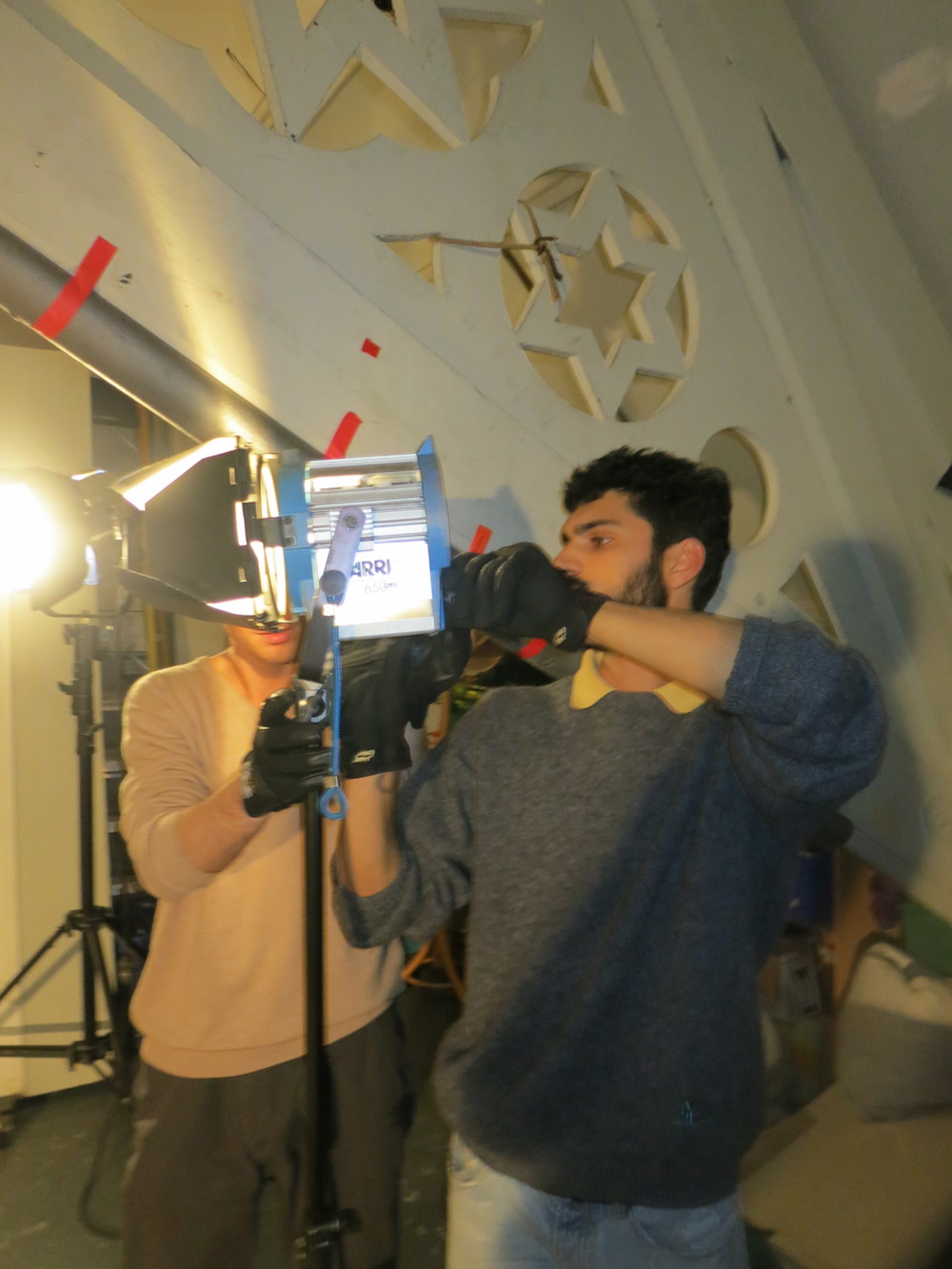 Besides the technical side, we also had comprehensive training in script writing and producing, overseen by Edward Windus, Rebecca Knapp (and her dog) and Geoff Austin. All Directors had to improve the scripts and get them into "Hollywood style" format preferably using Movie Magic software. We were presented with a thick pile of administrative, risk management and legal documentation. Little did we know that we would have to fill in all these forms; make all actors, location owners and composers sign legal agreements, and even officially request permission to film in the streets from the local councils. I was lucky to get a Director's role, so I also had to plan all the shots and frames and plan for equipment and lighting together with the Director of Photography. While the filming equipment was provided by the school, we were encouraged to find our own location and professional actors who would be willing to work for free! Equipped with the list of websites for advertising acting jobs in our film, we had only a couple of days to find, cast and recruit actors. For our comedy, we found talented actors Rebecca Ward and Mark Sweet who did a brilliant job.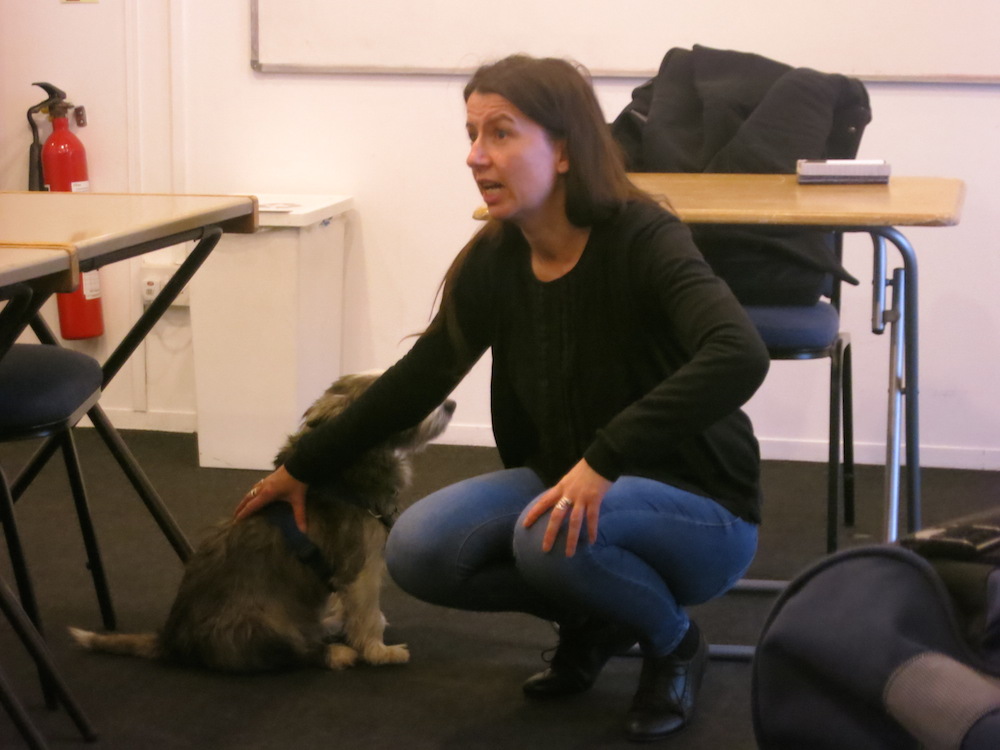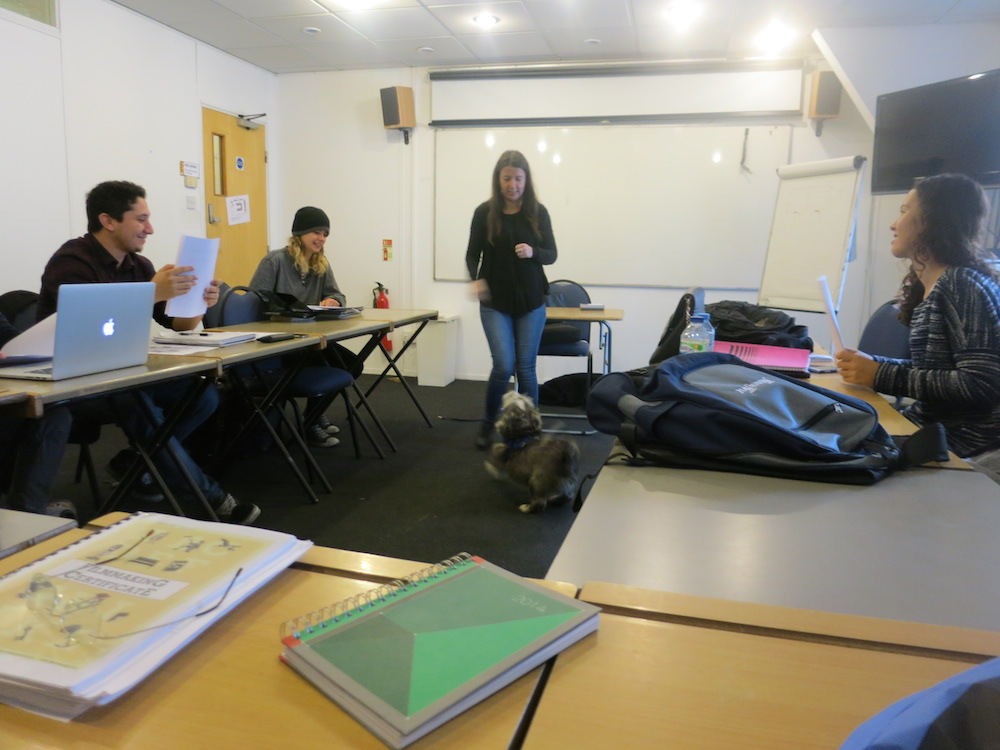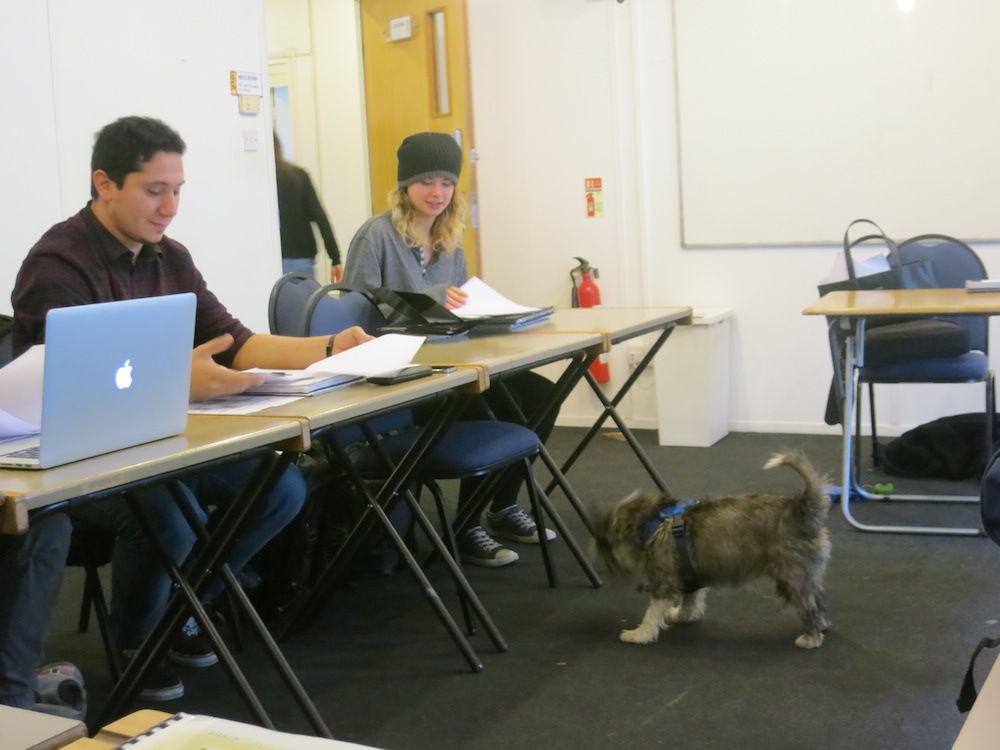 My team was first to film - I was seriously worried that all equipment will not fit one large taxi. The week when we were filming one short film per day passed by like one day.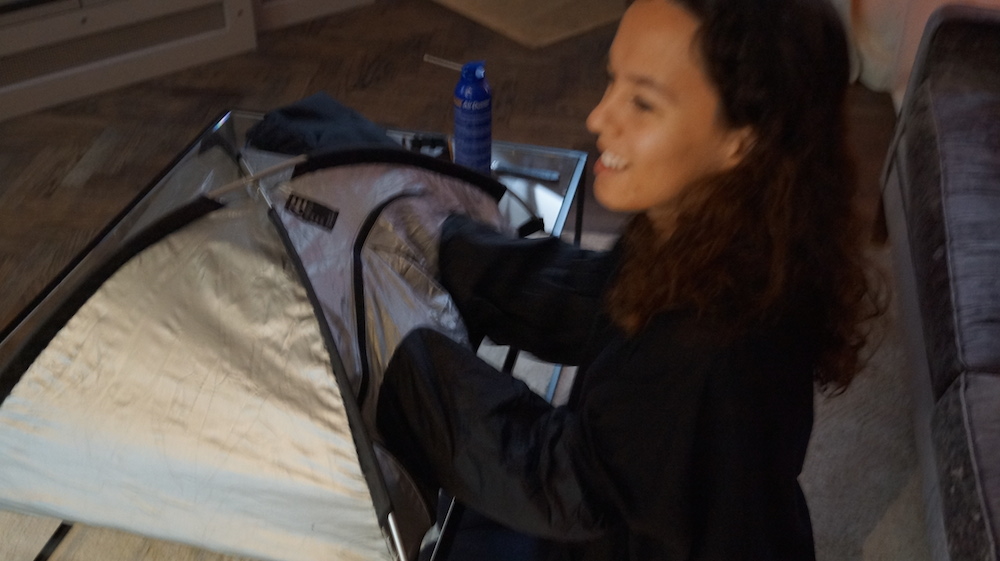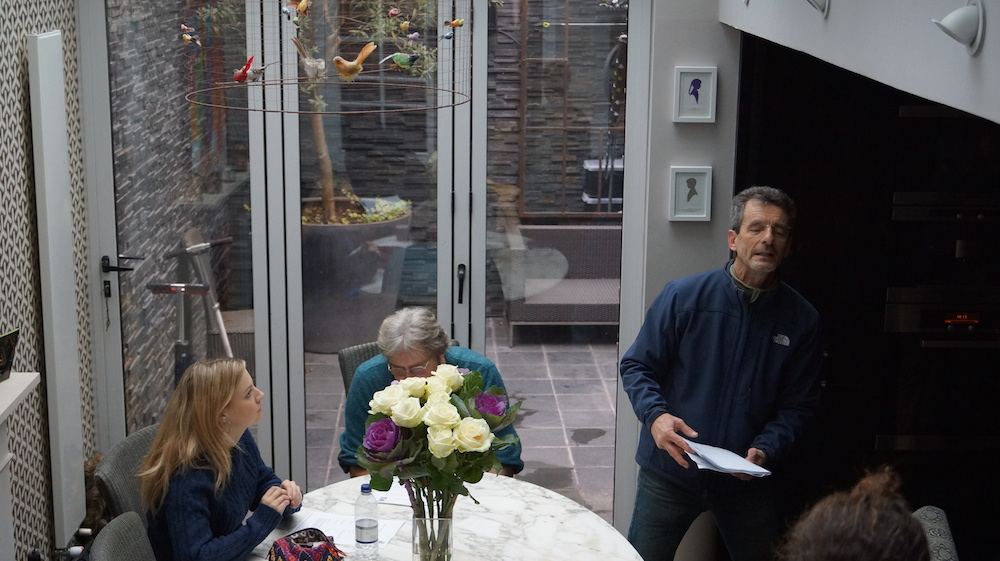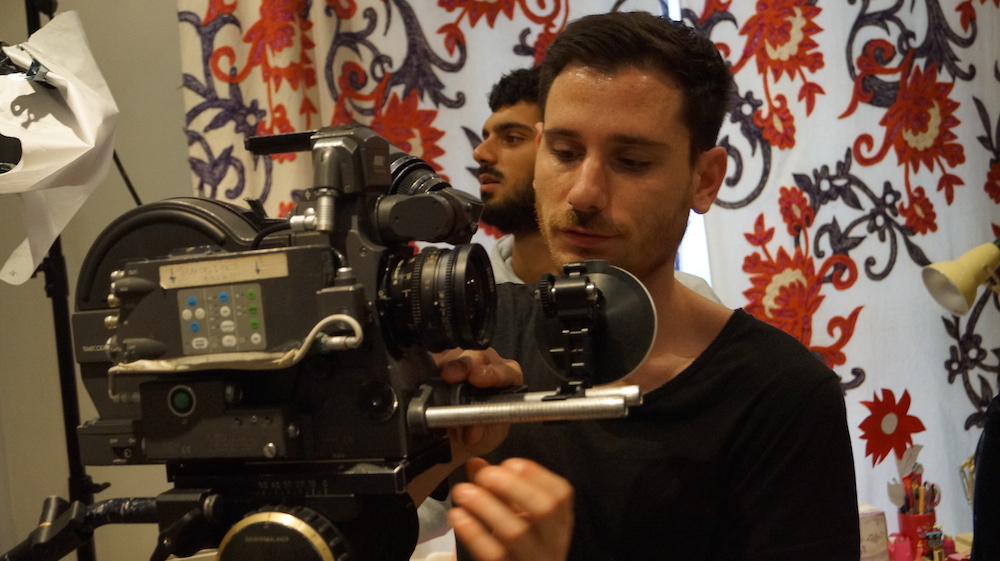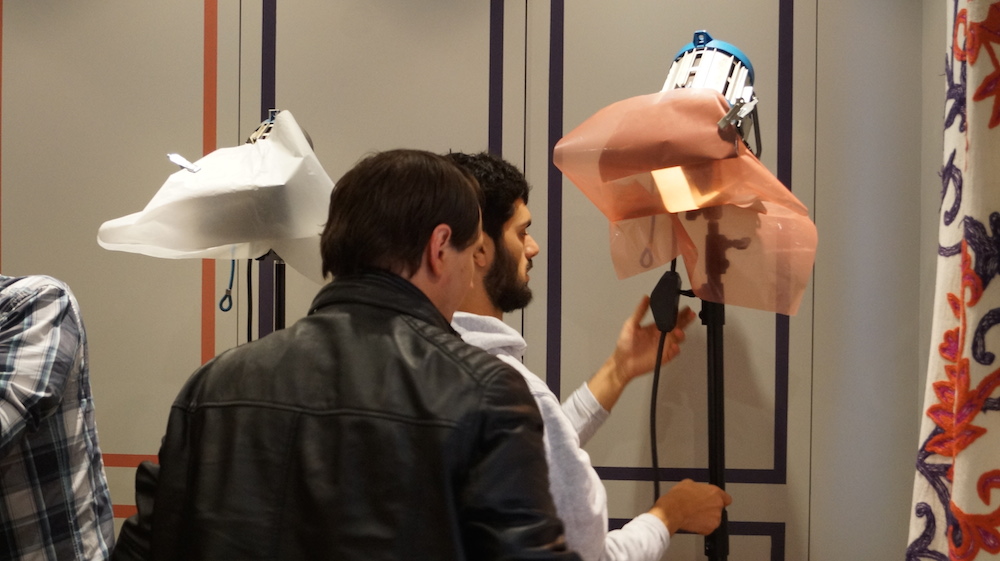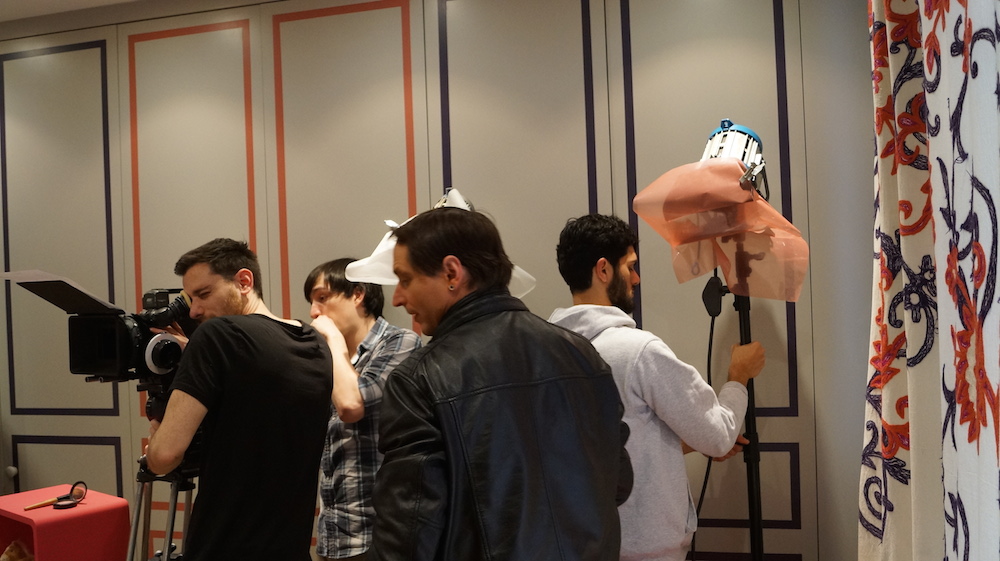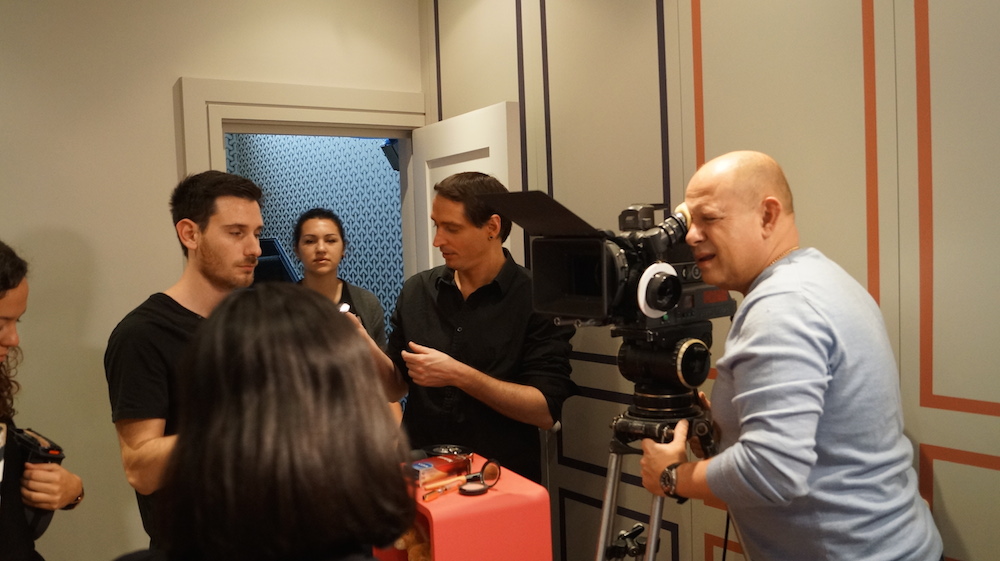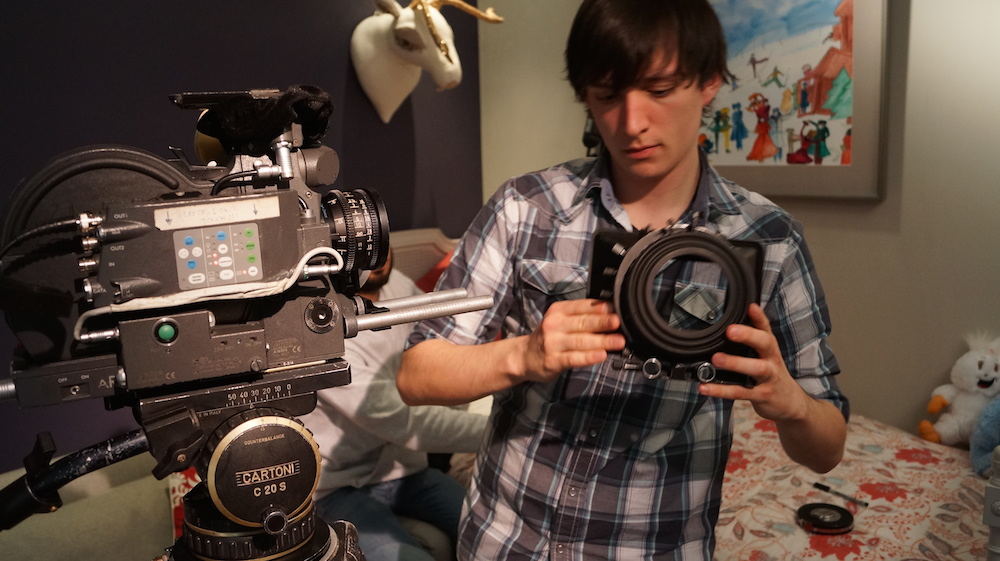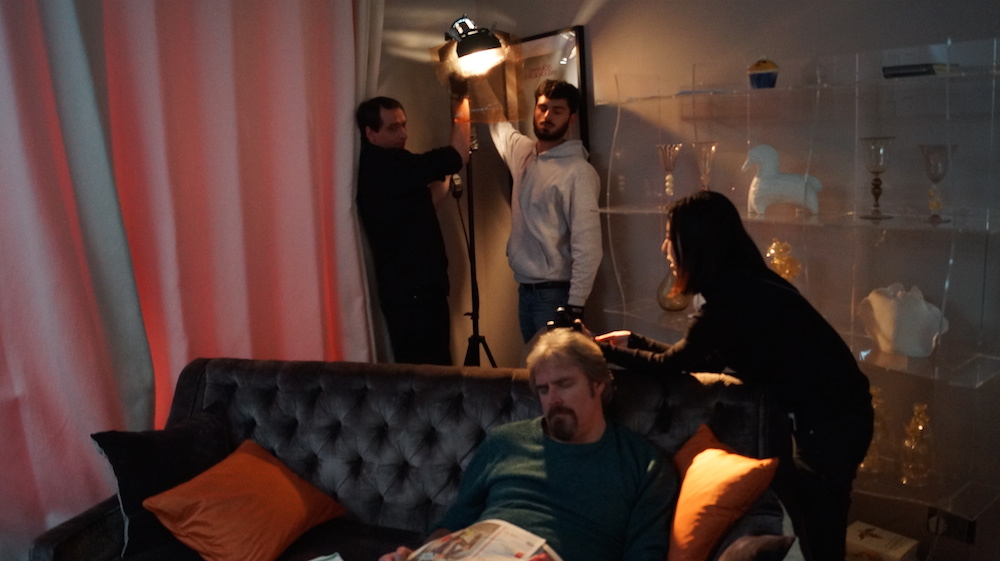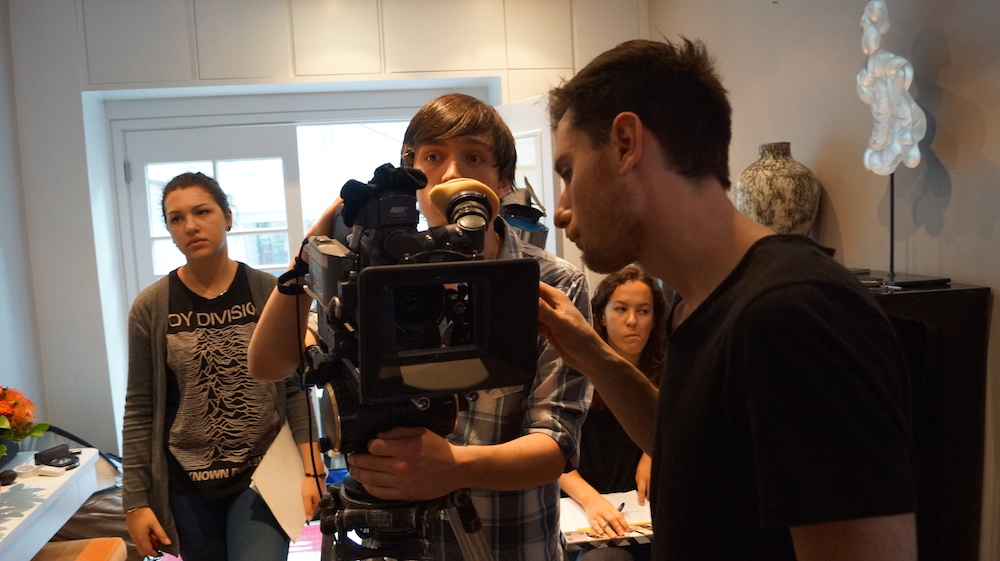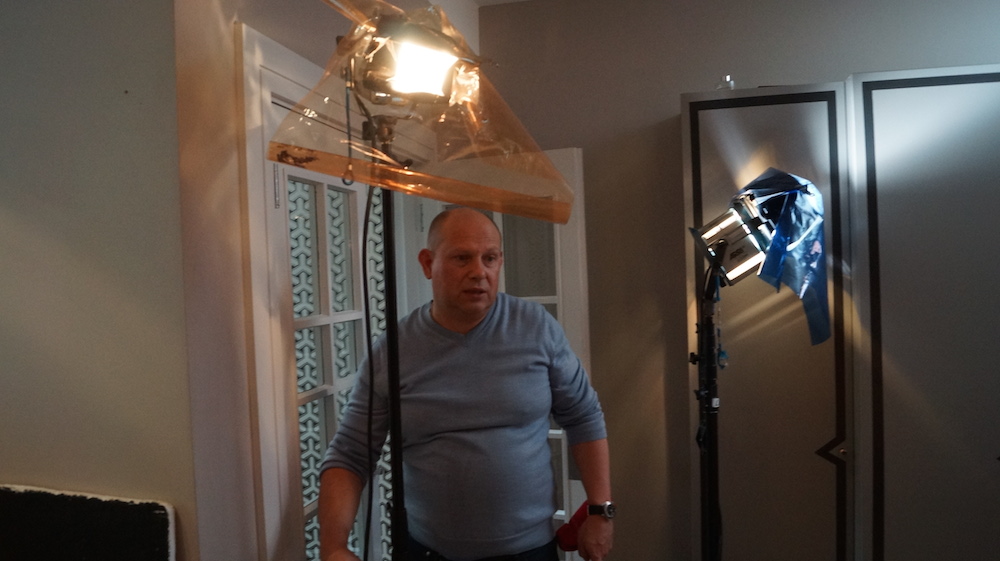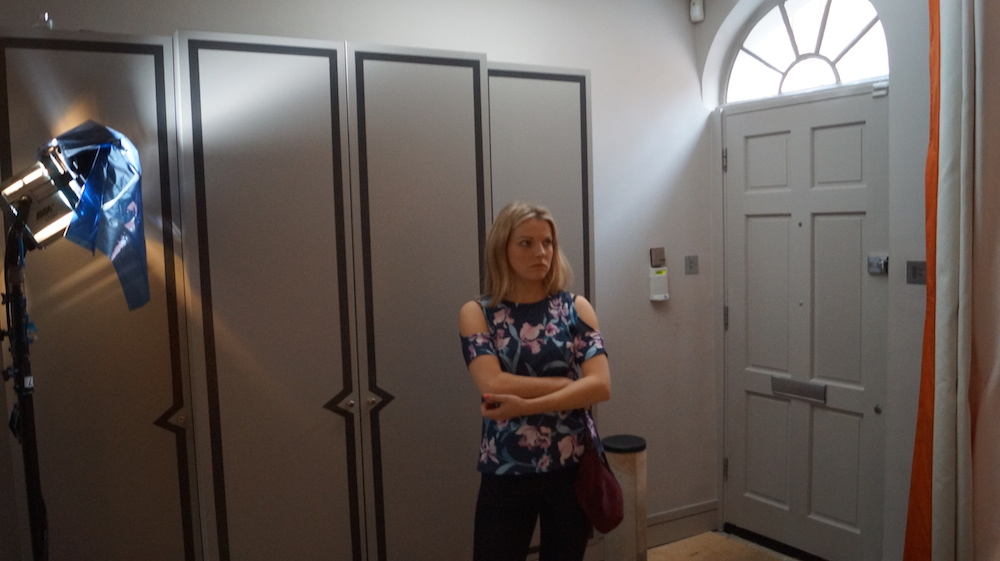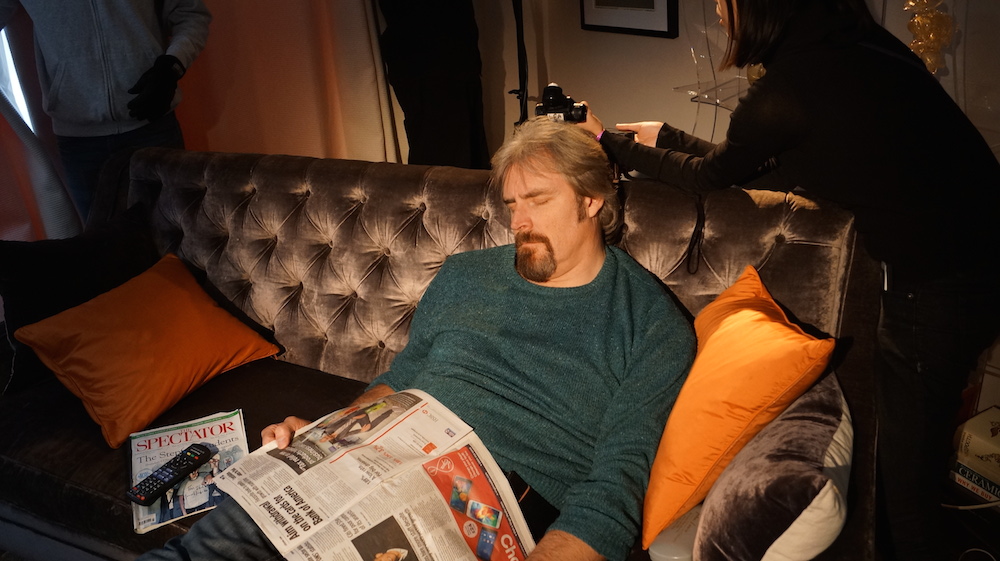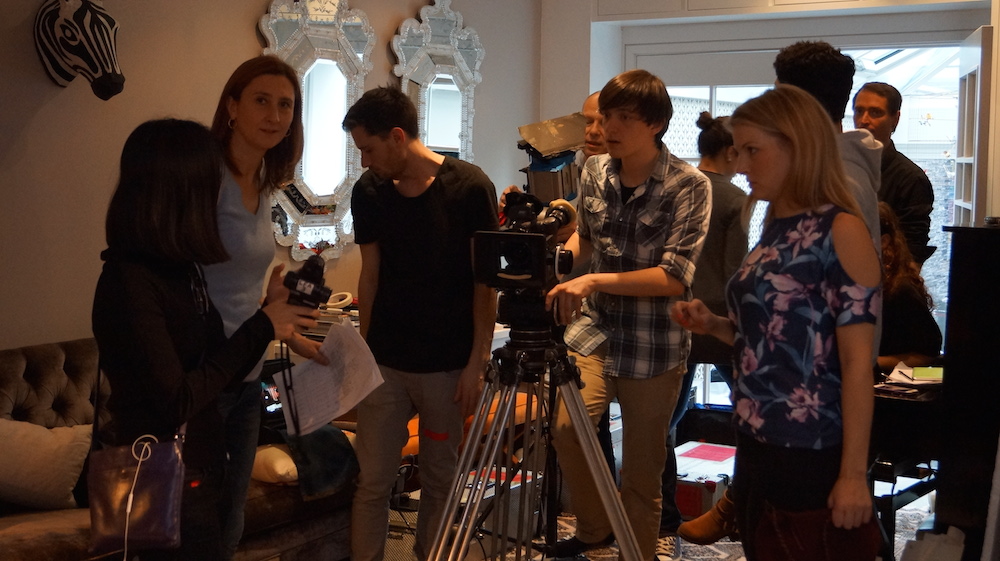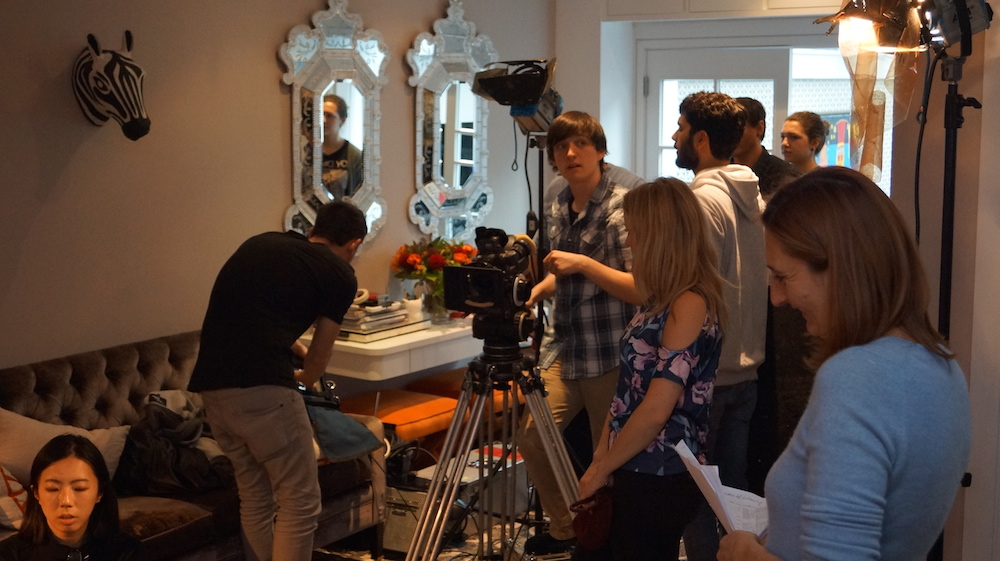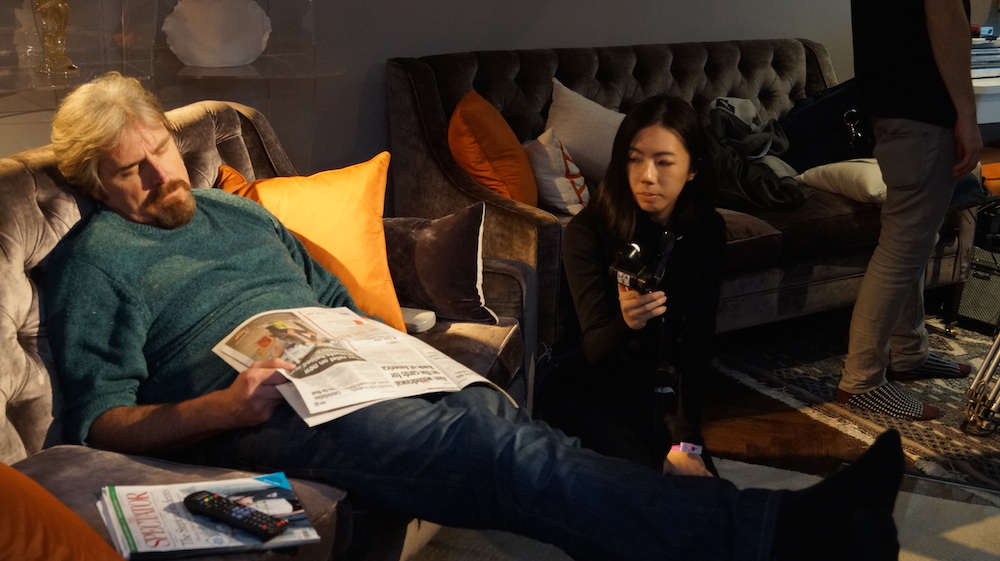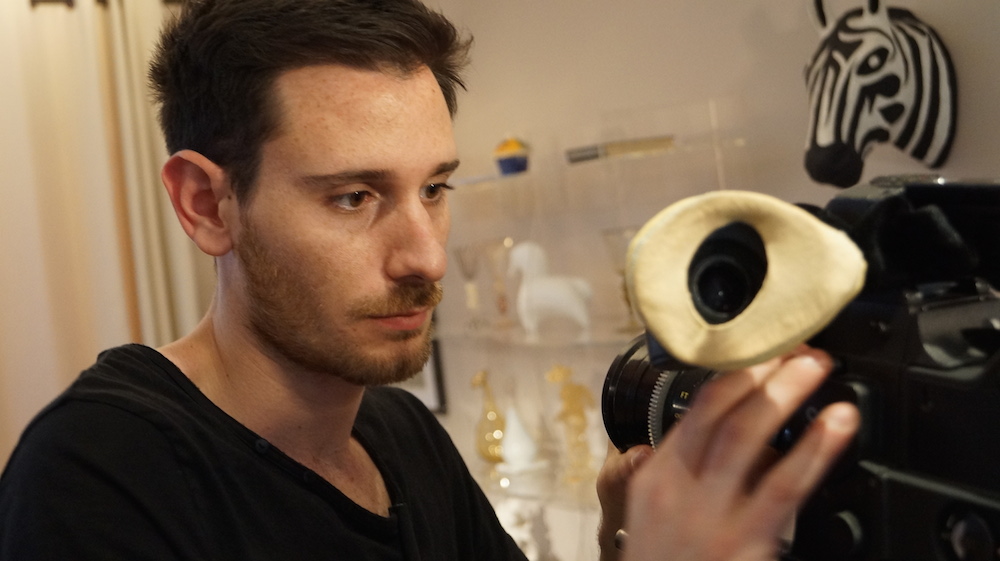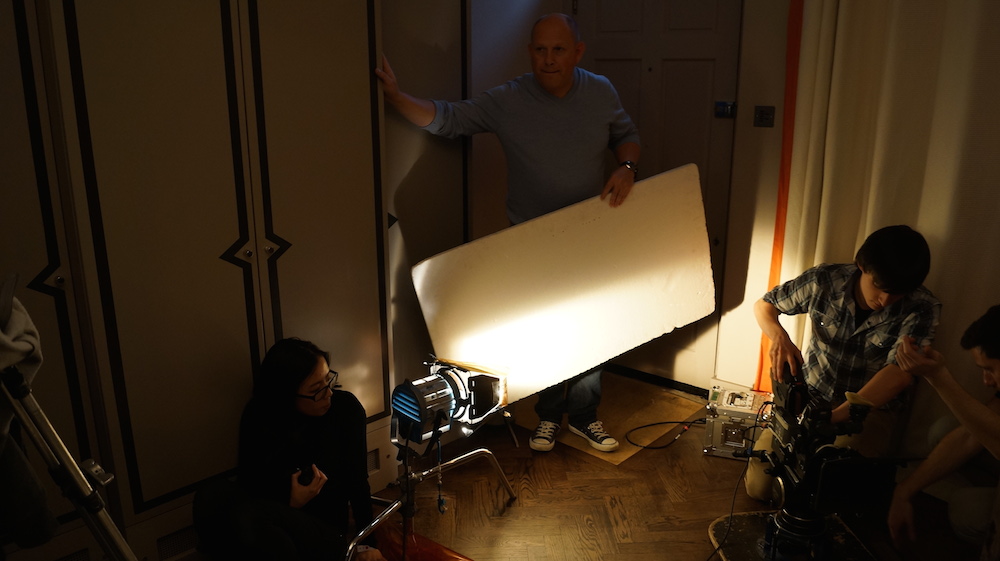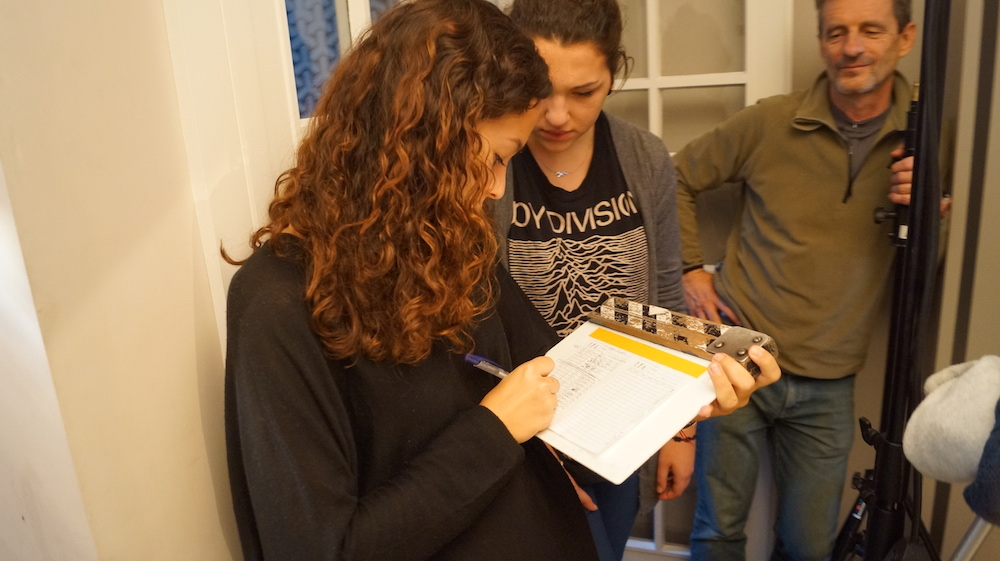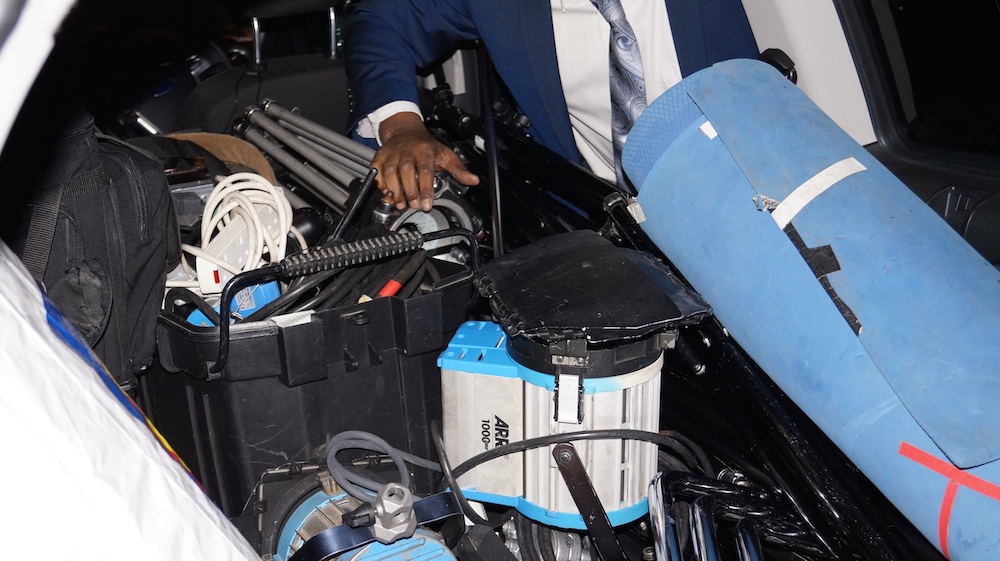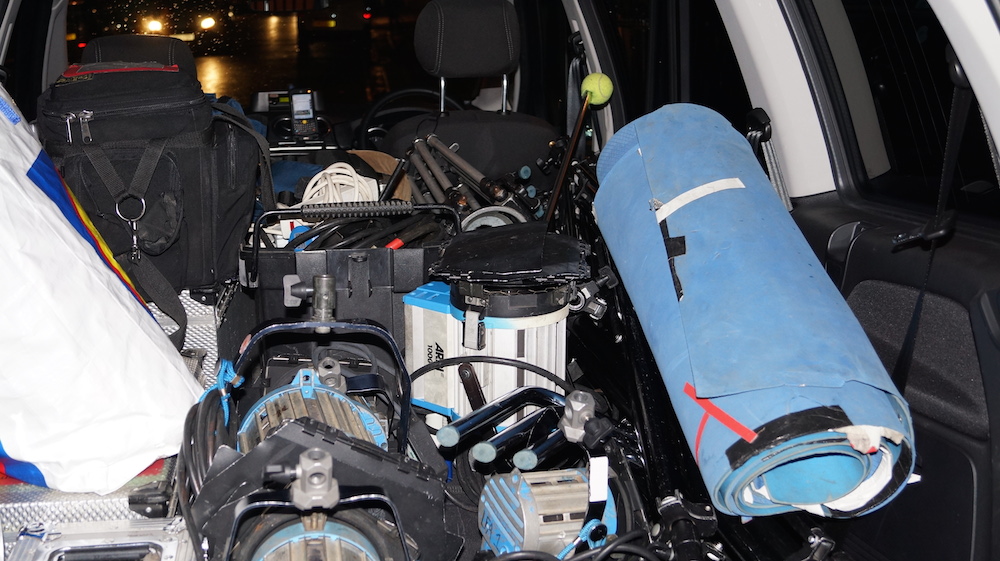 I had a variety of roles starting as a Director for The Night Escape comedy and finishing off as an actor (covering for a missing actress) for a film where I get killed with a heavy lamp base.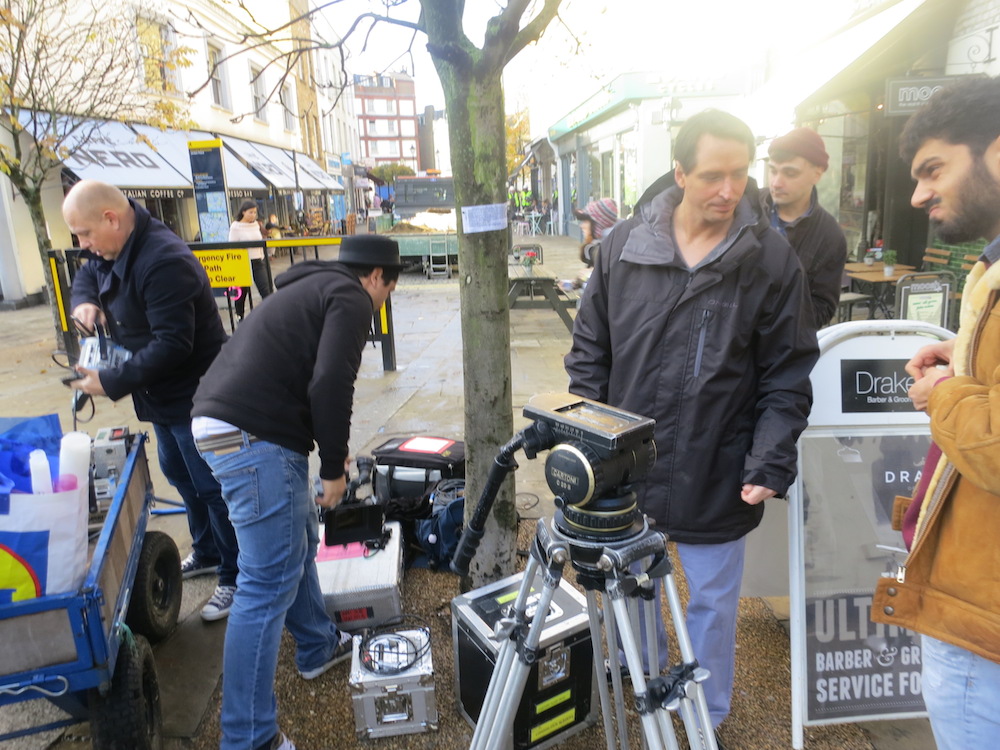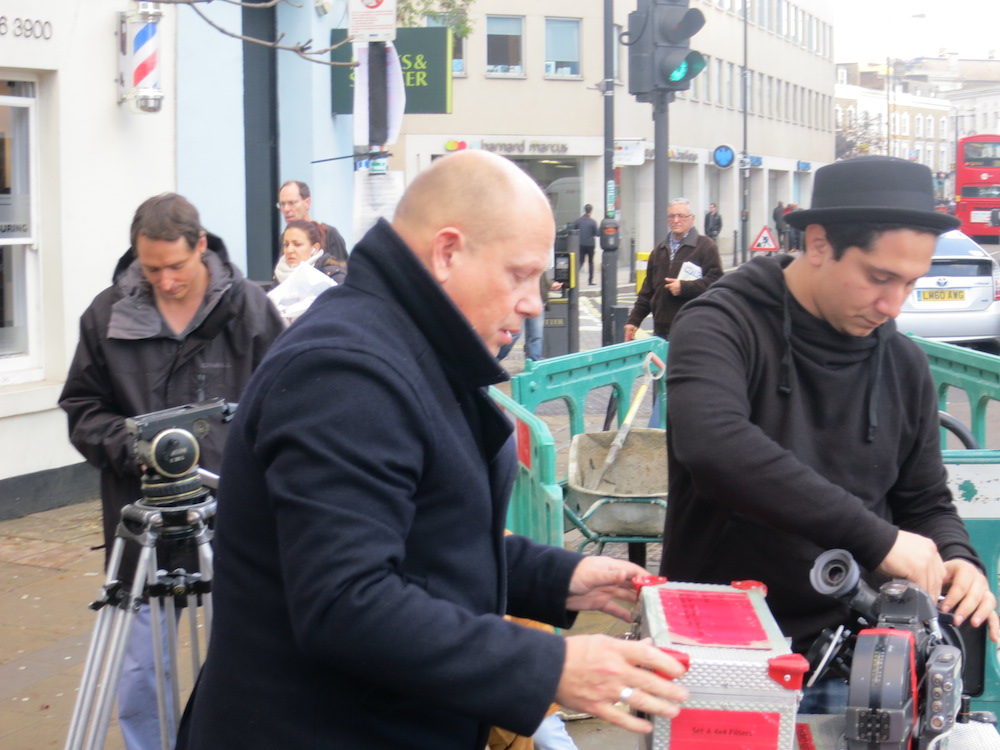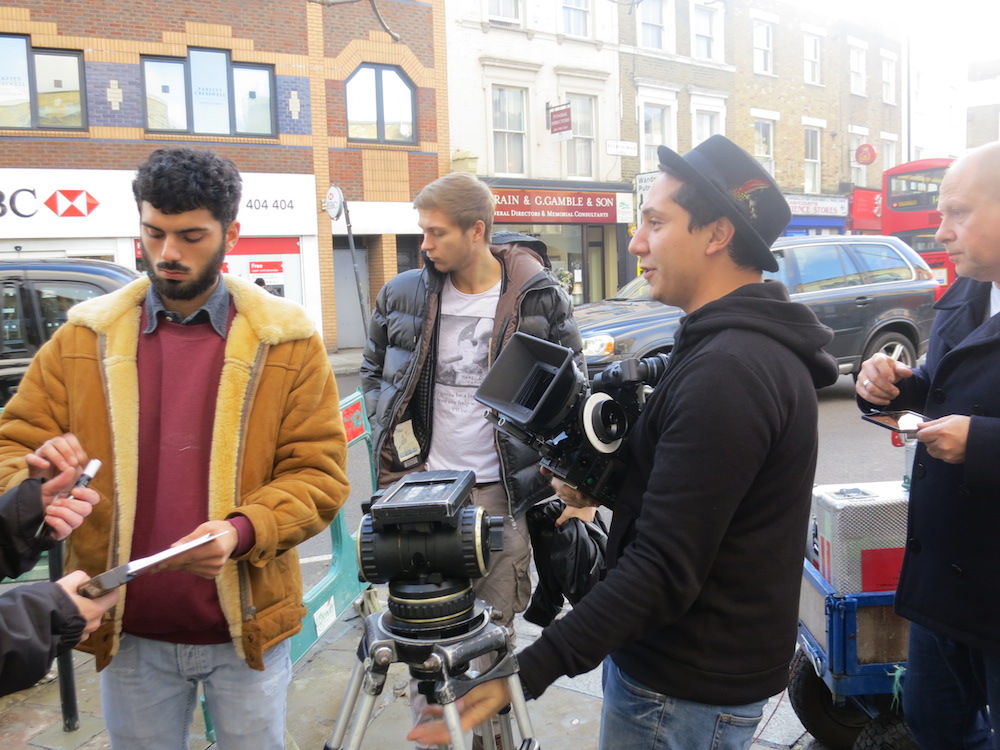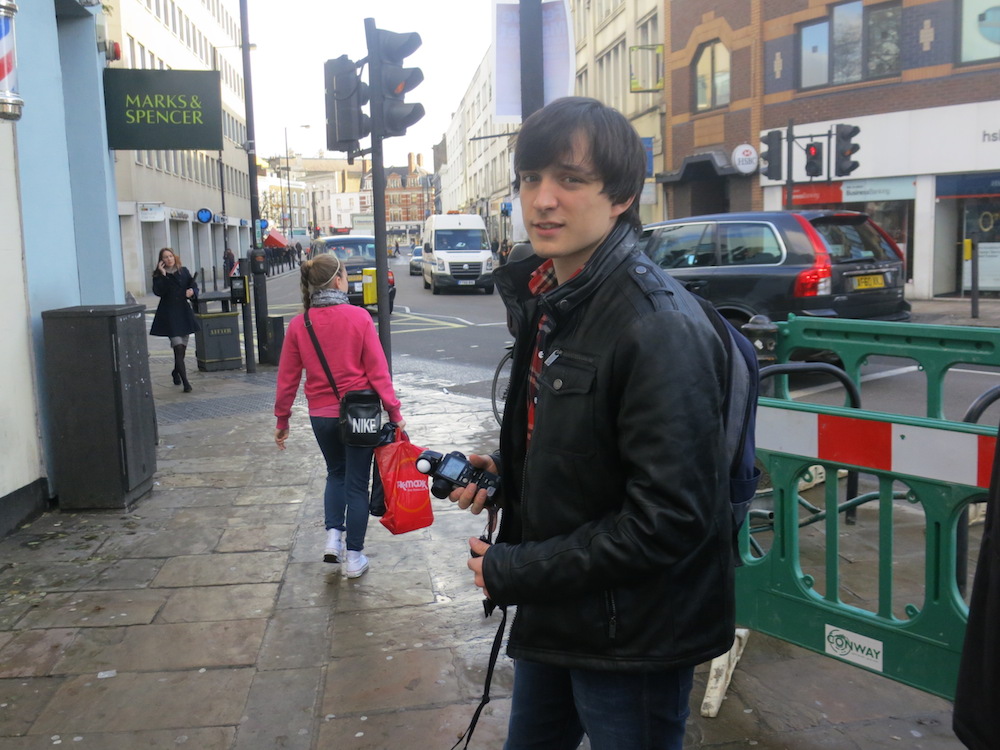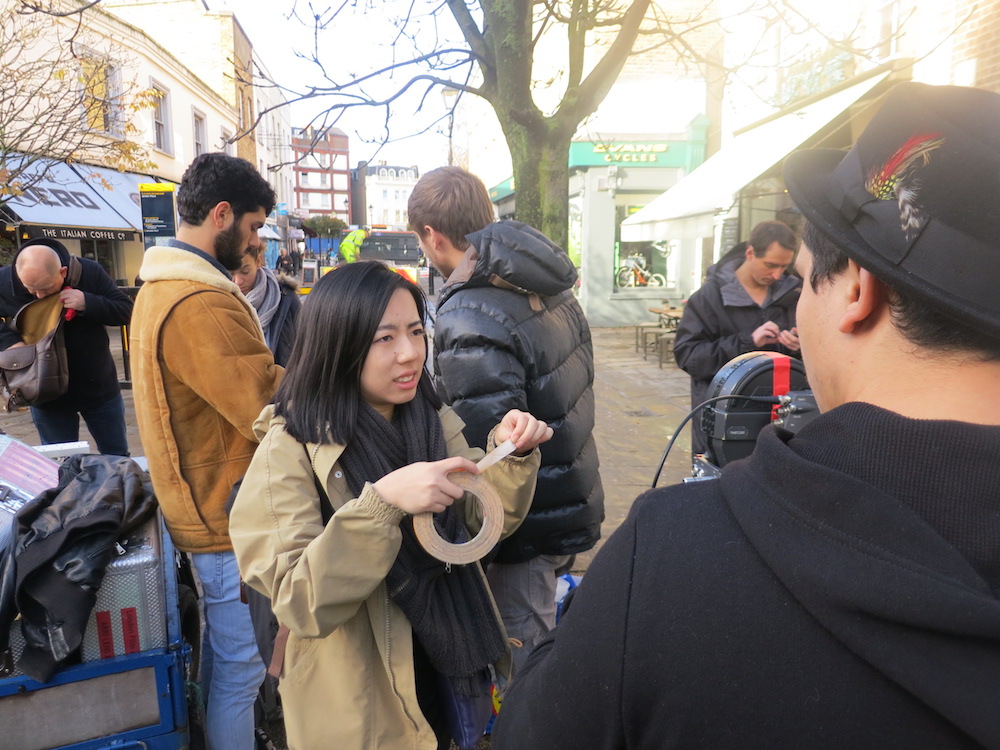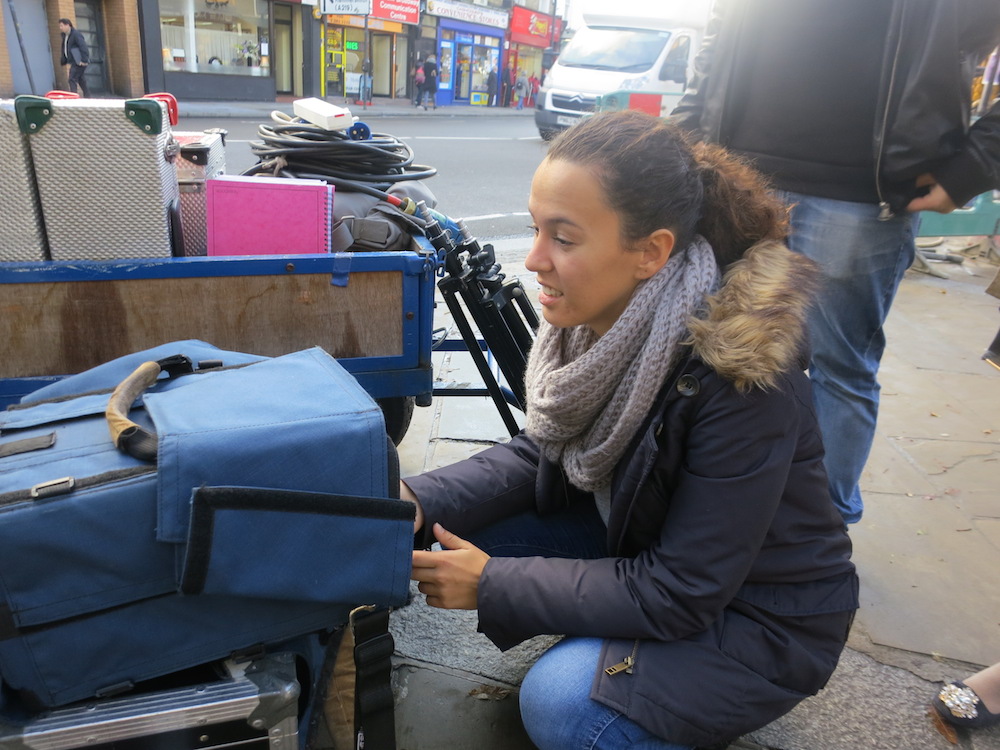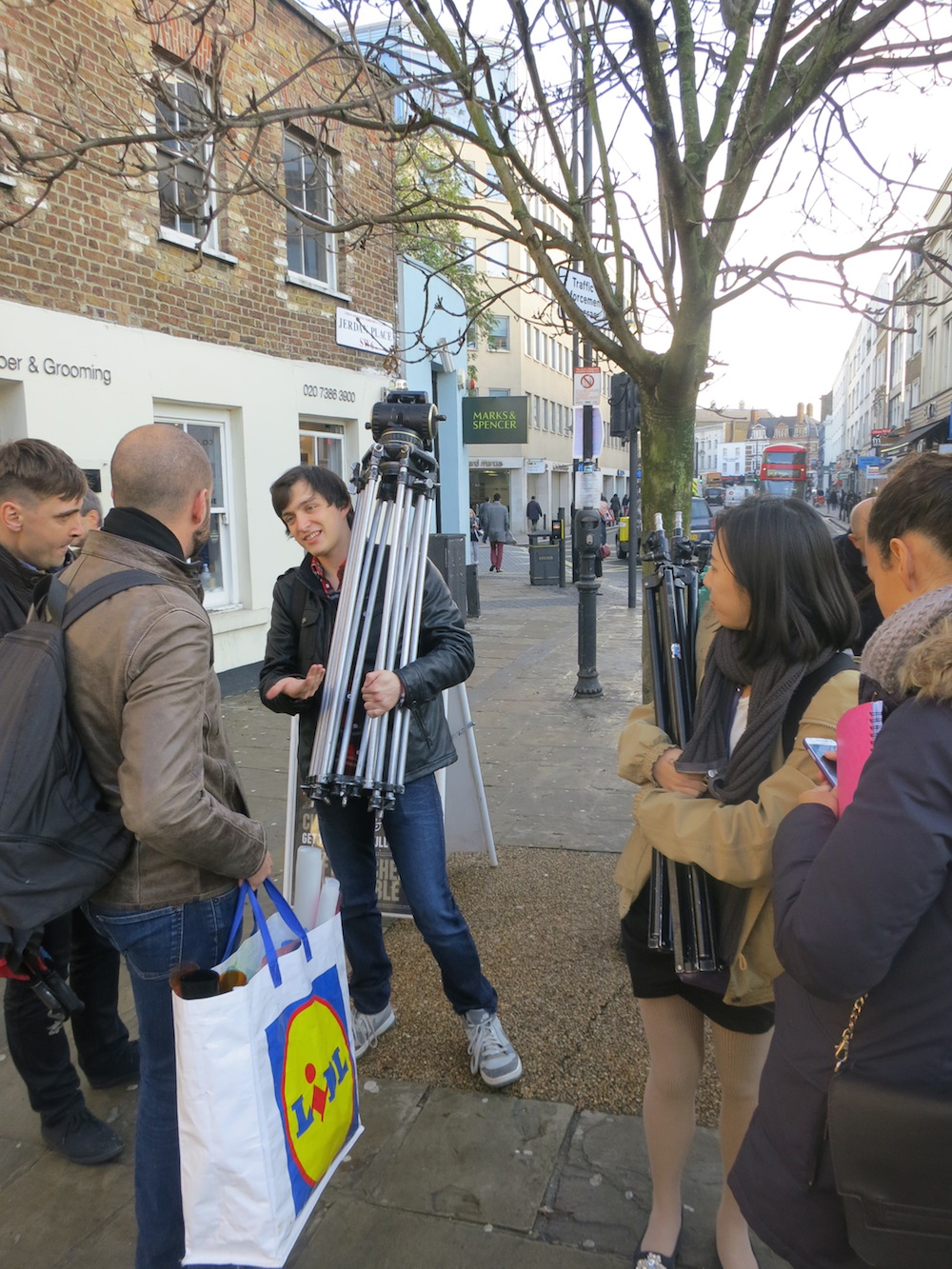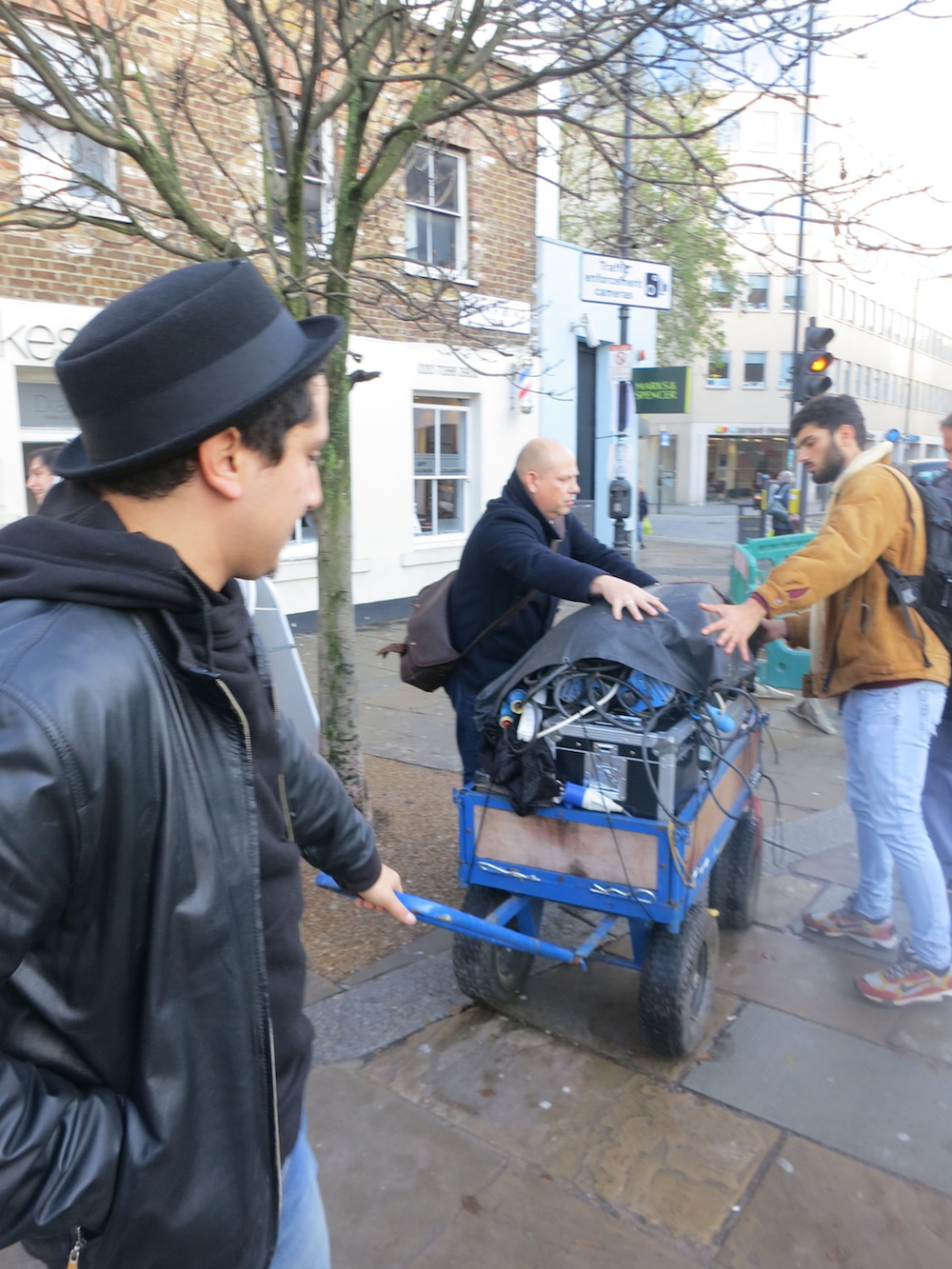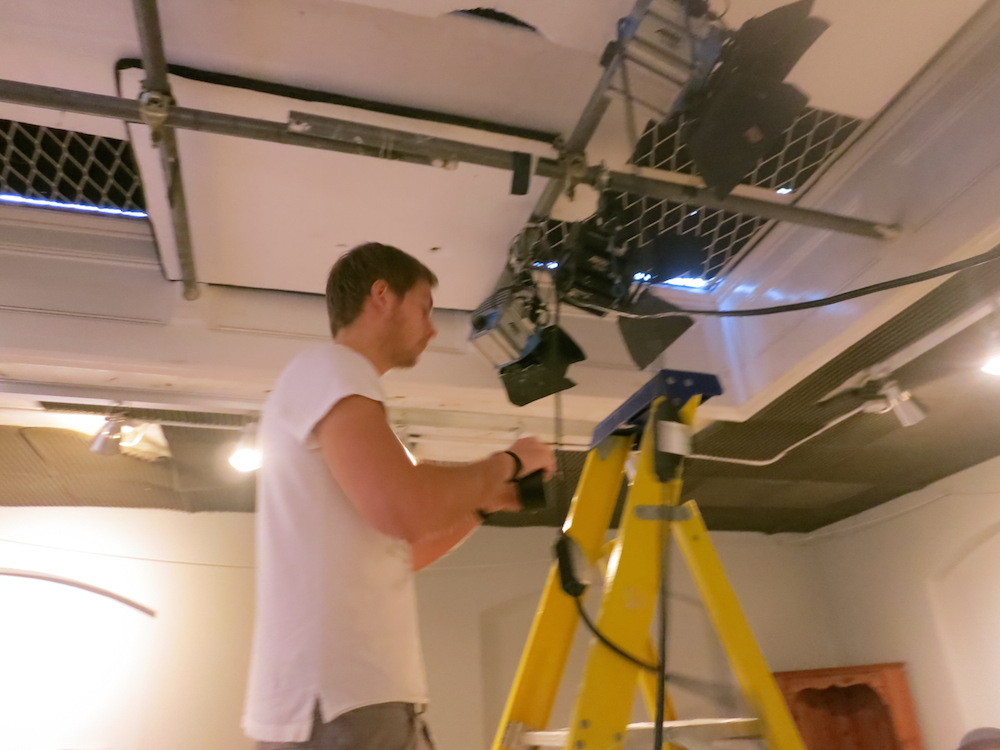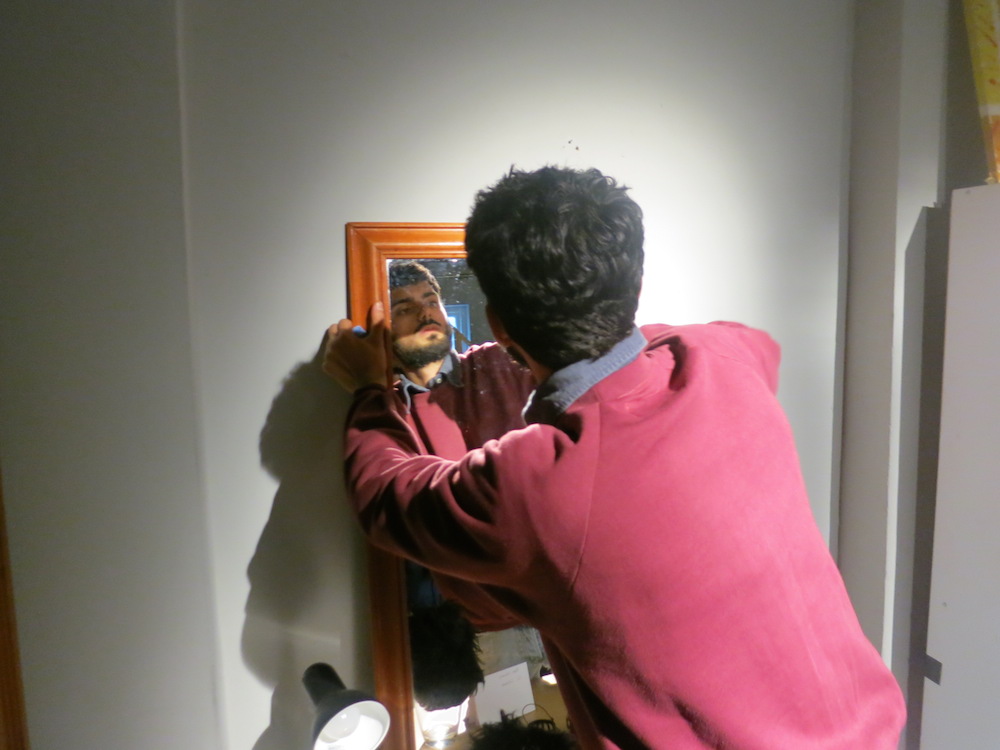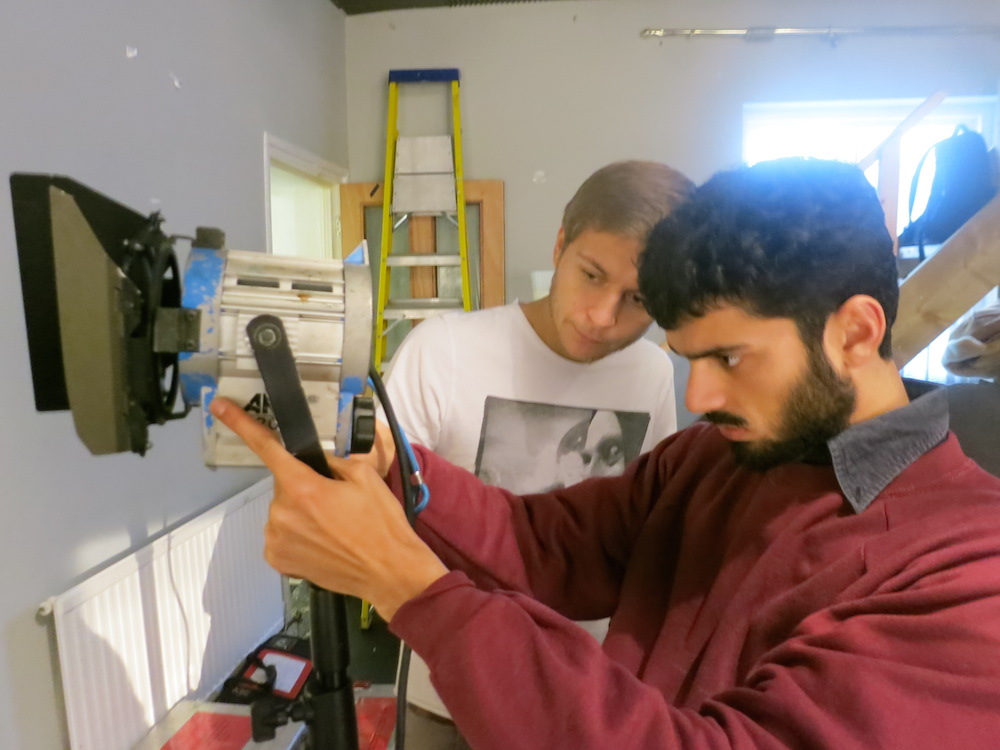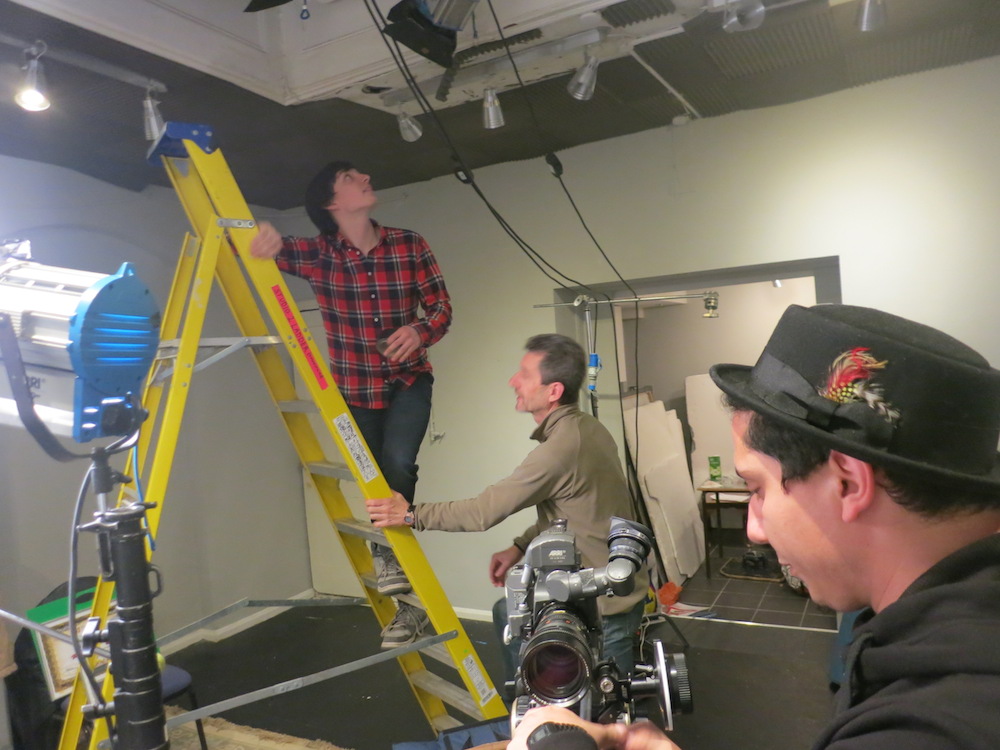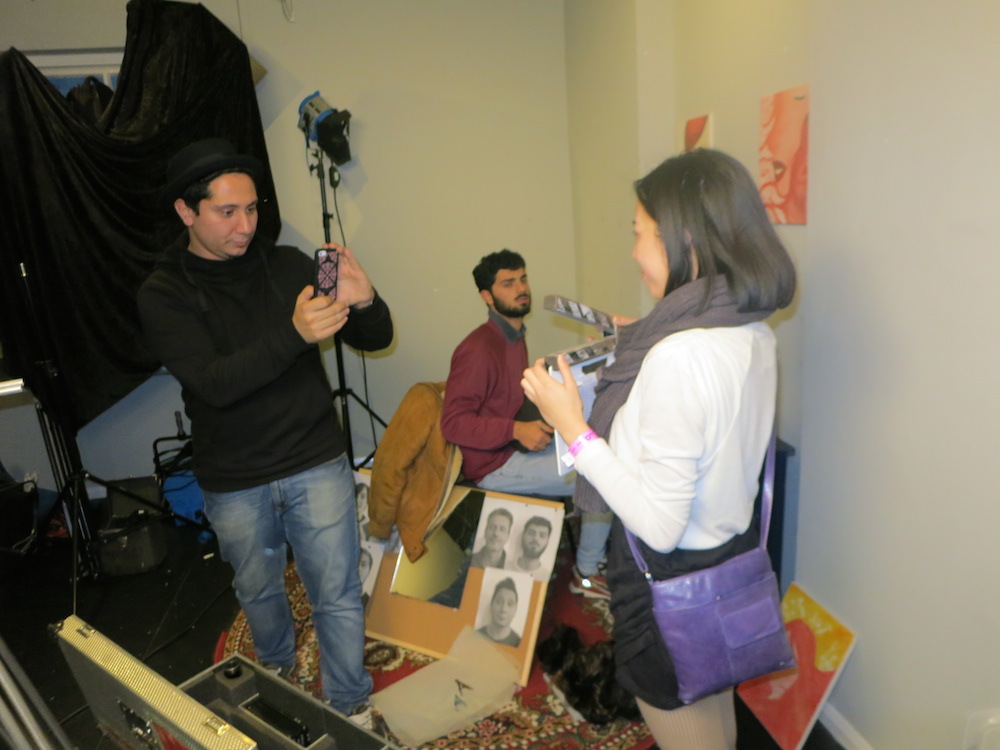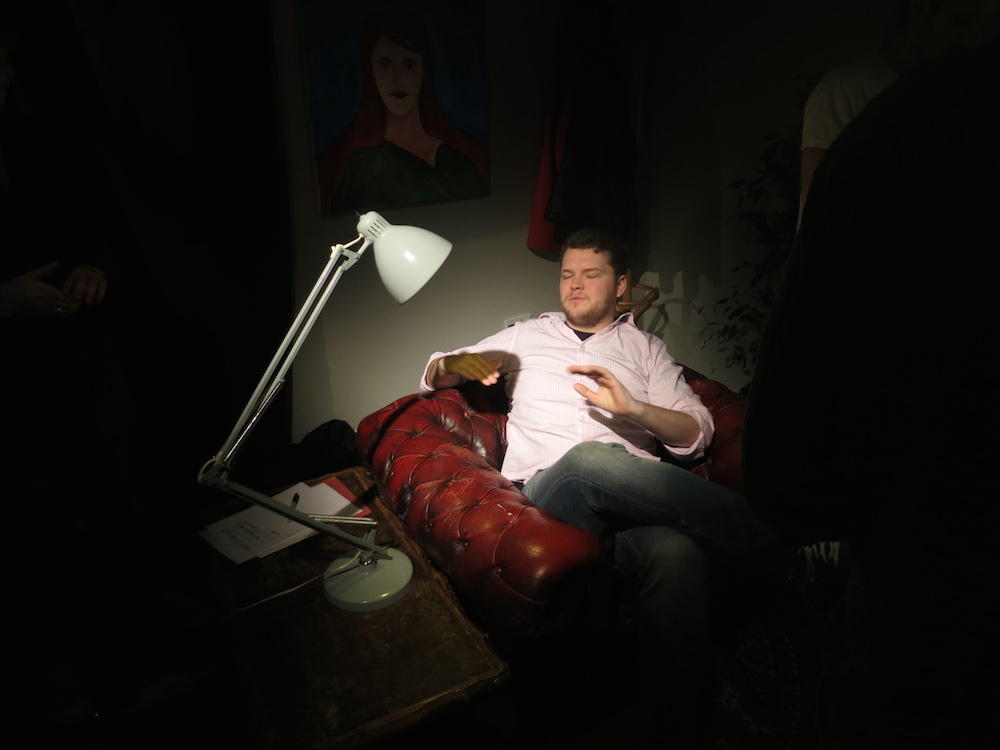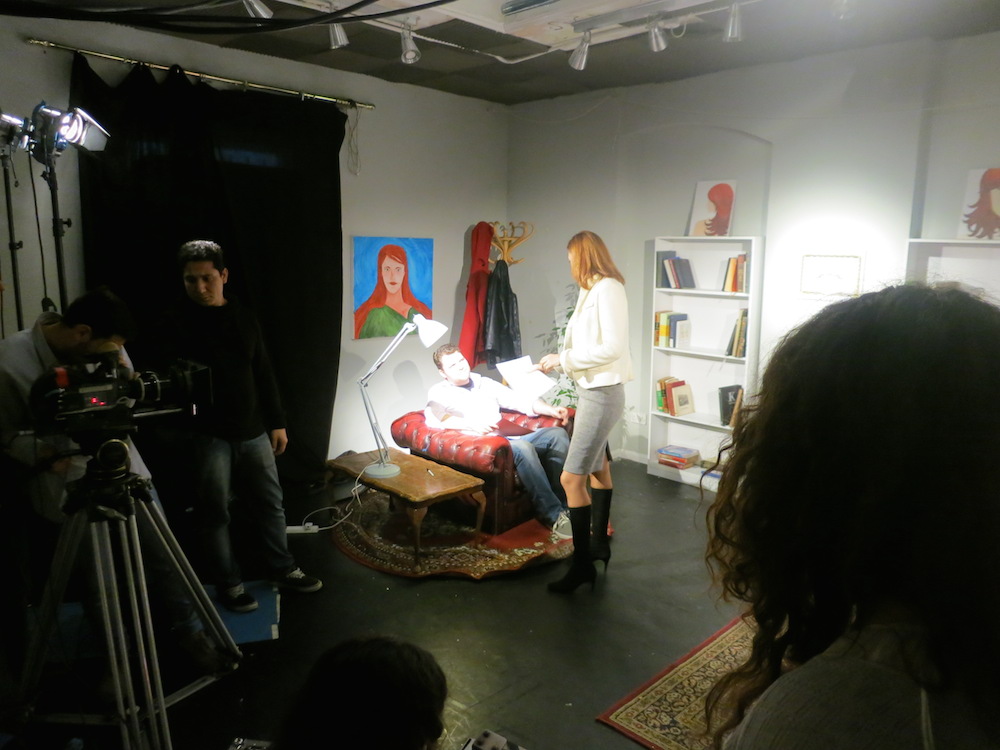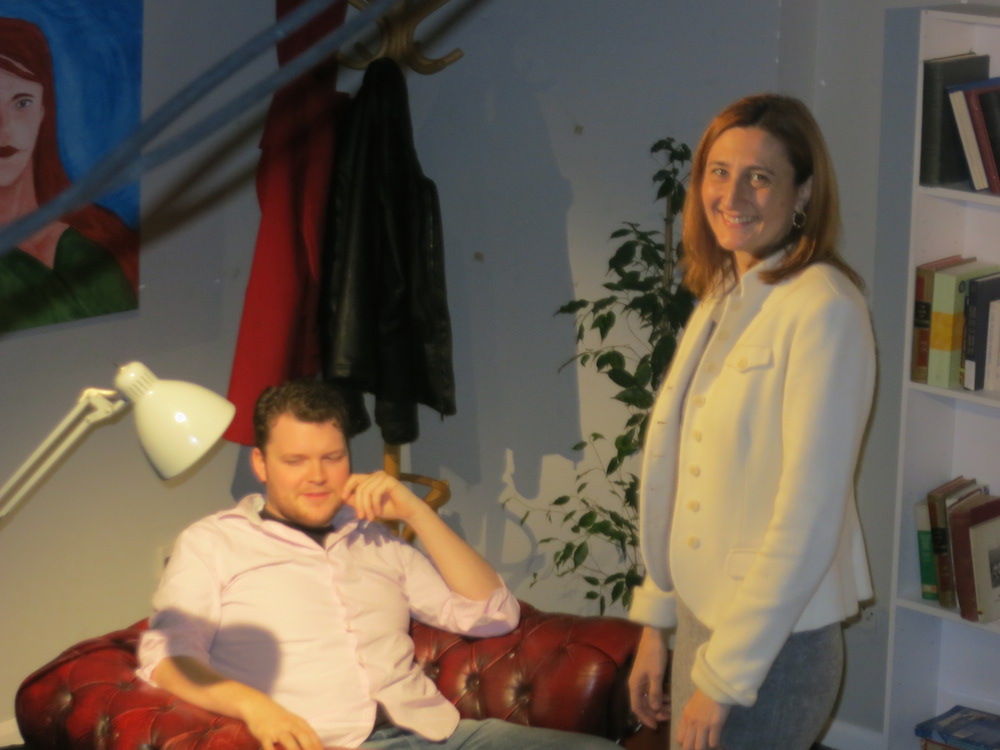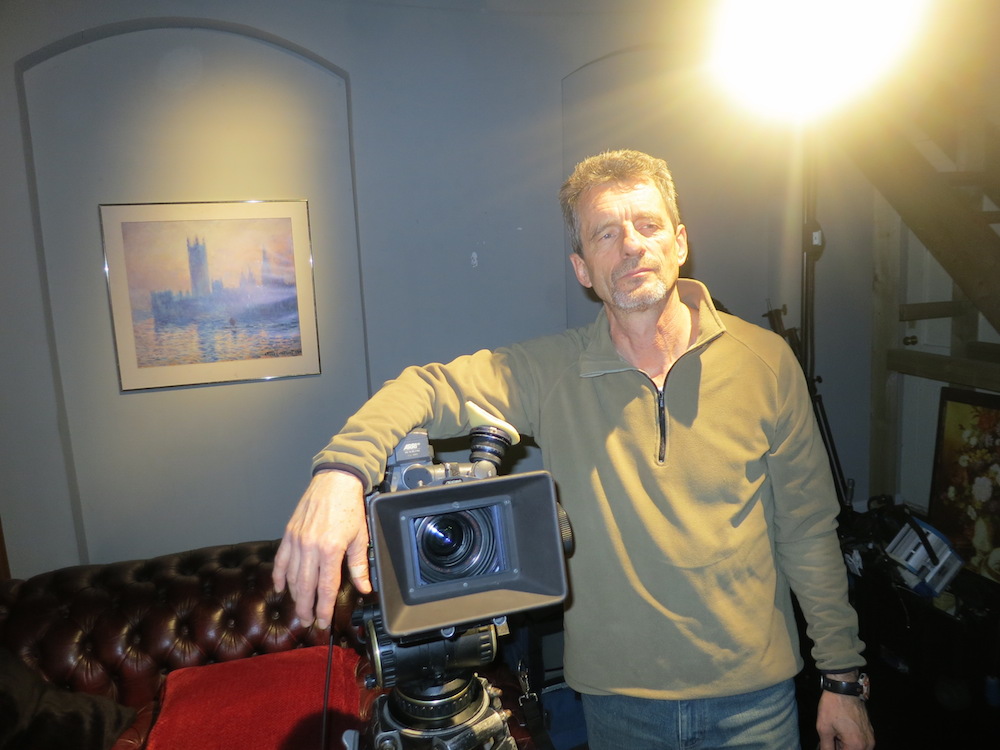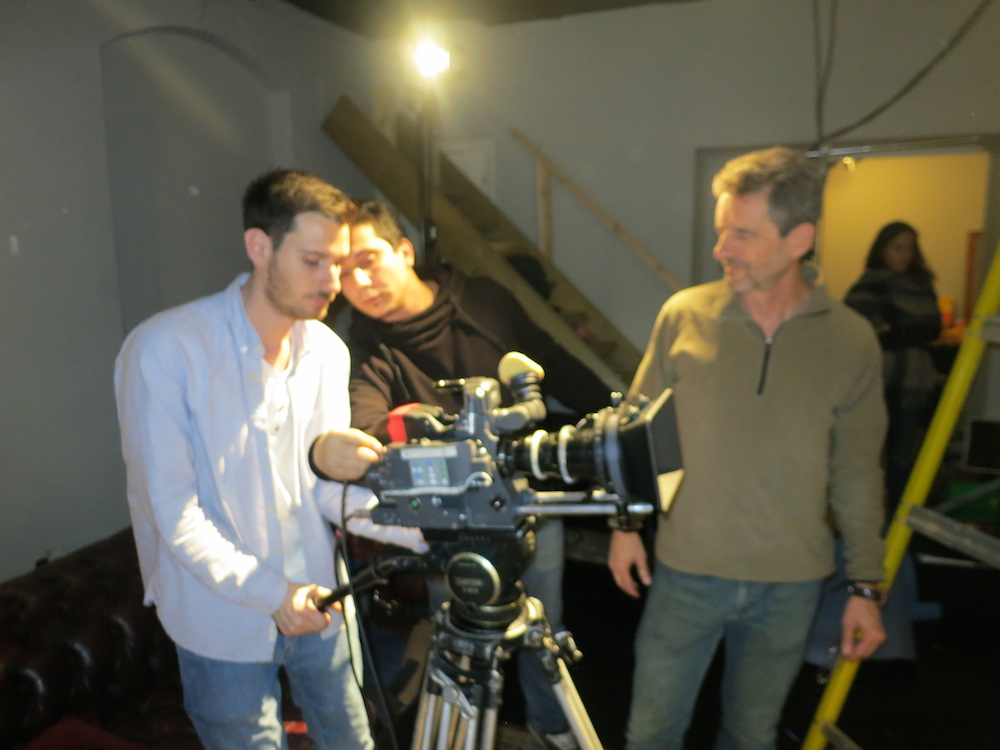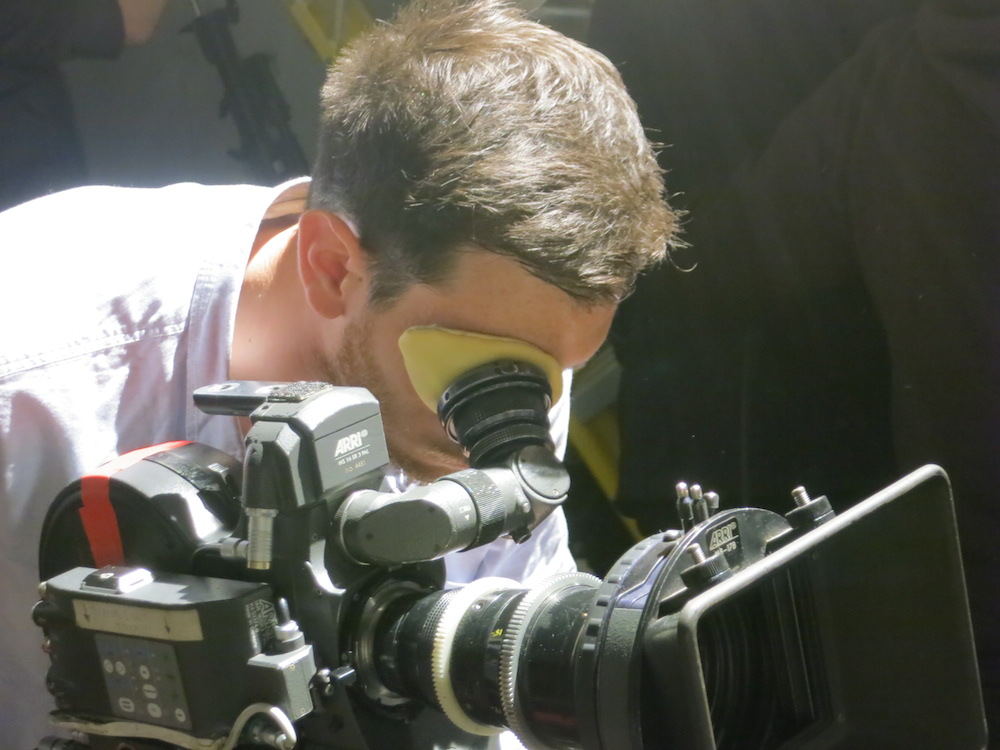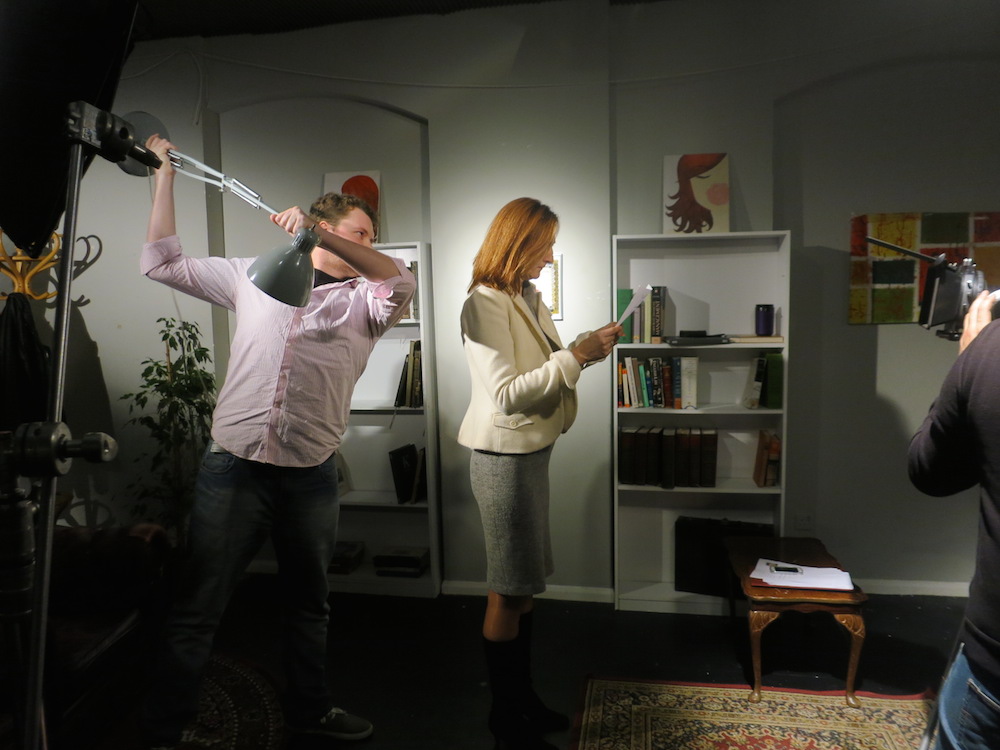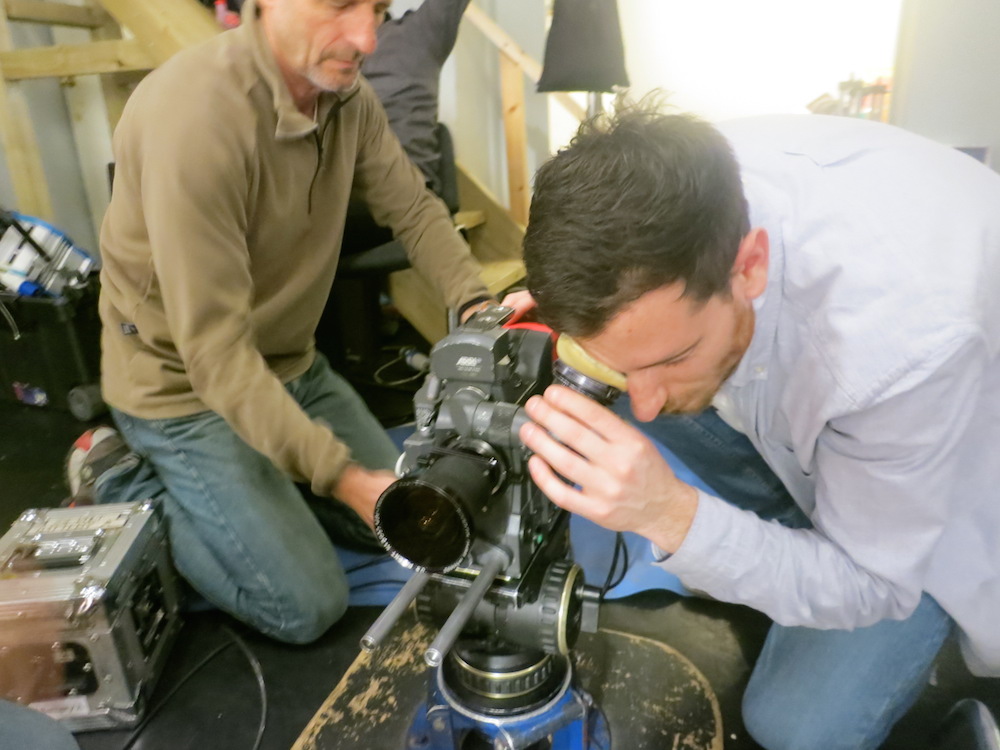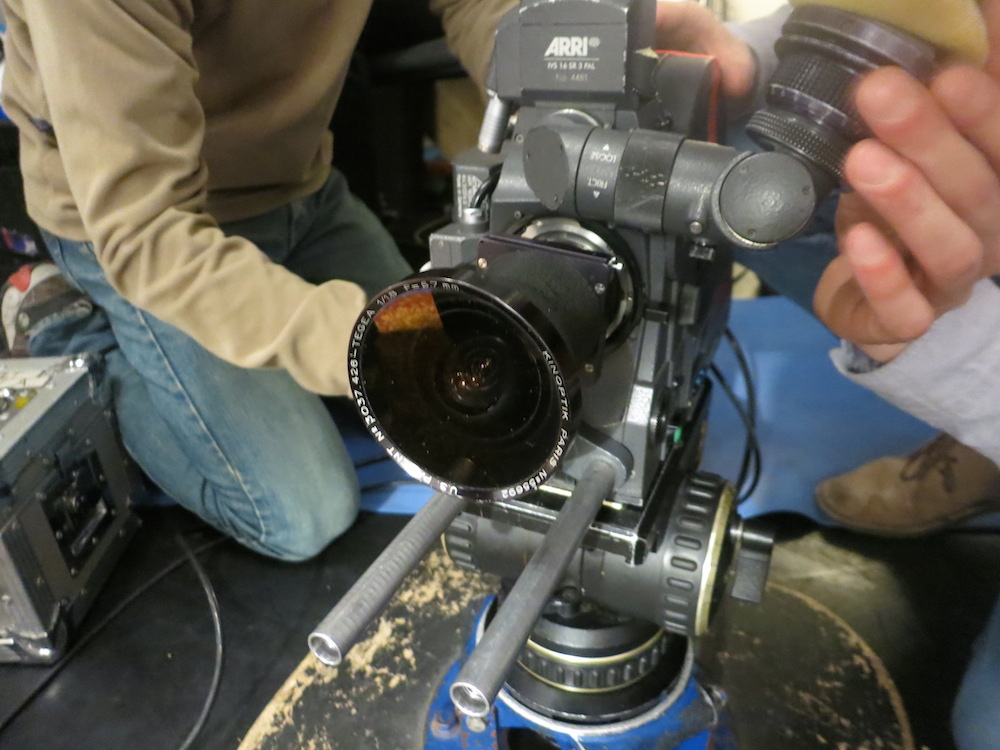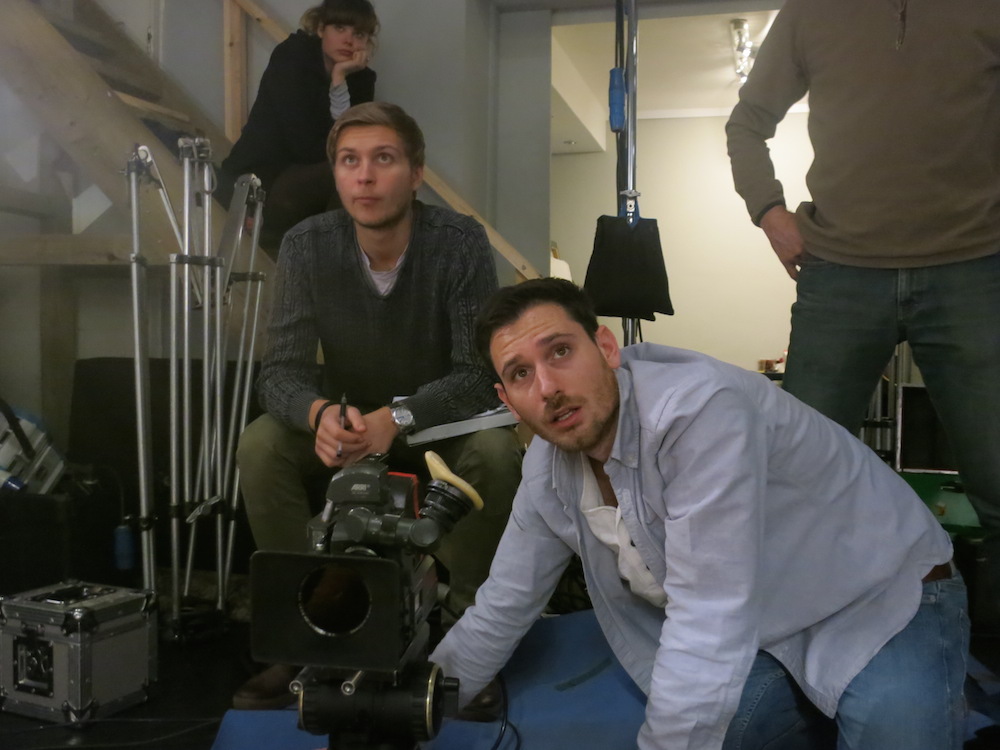 At last, but not least, the last week was all about editing. I cannot thank enough Simon Modery who responded to all my questions and went beyond the scope of the course: not only did he give us the overview of editing history and trained us in Final Cut Pro X, but he also showed us the basics of animation and green screen edits in Adobe After Effects, let us play with sound devices to record custom sound for our films, and introduced us to colour correction and conversion to DCP file in DaVinci.
The last day was finished off with the screening of our films in front of actors, friends and school management, followed by the films' feedback and certificates award ceremony.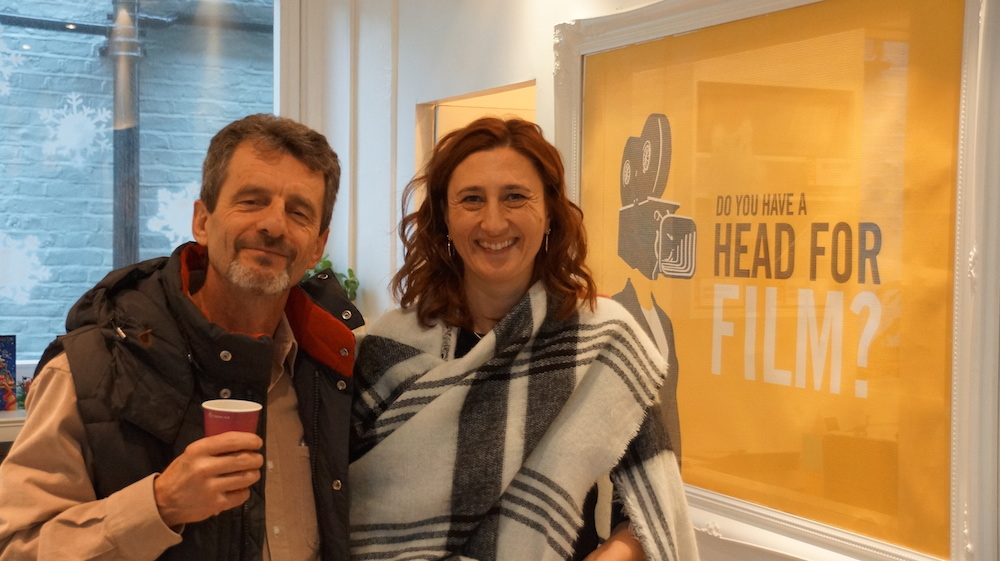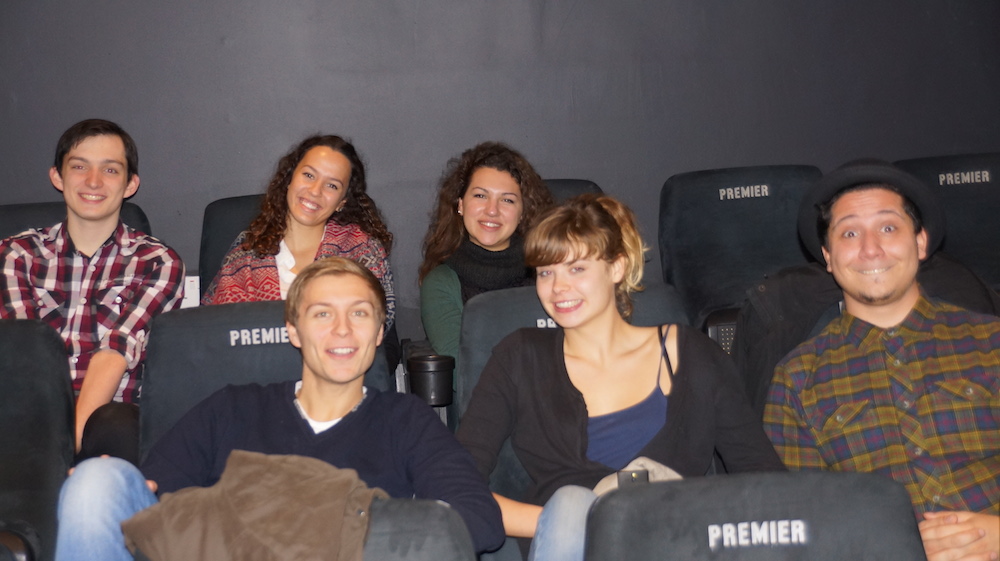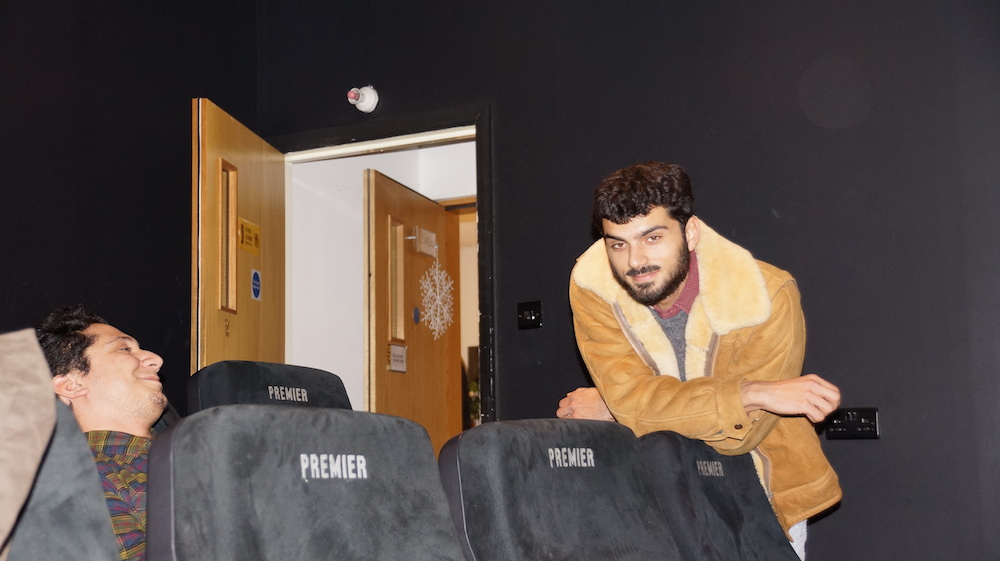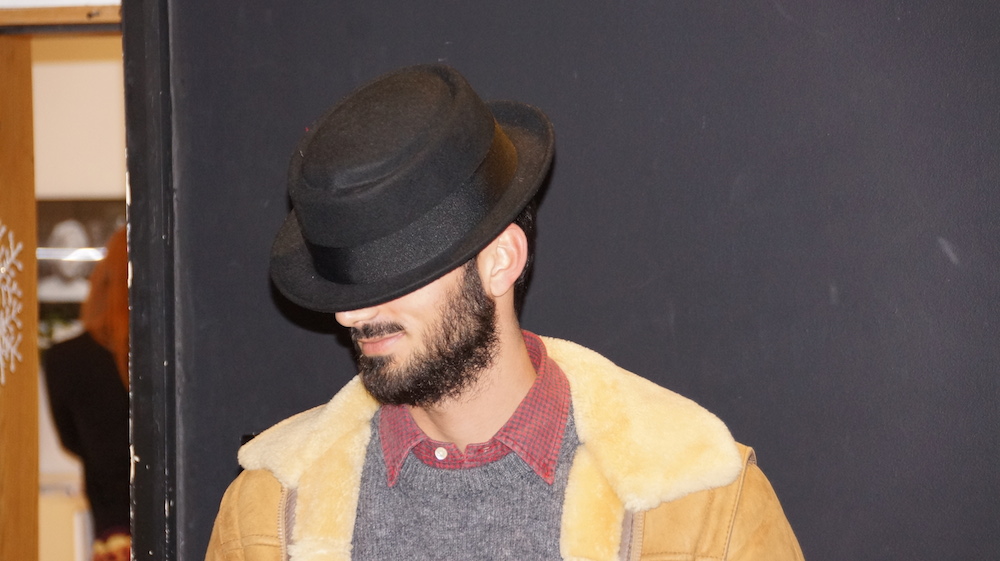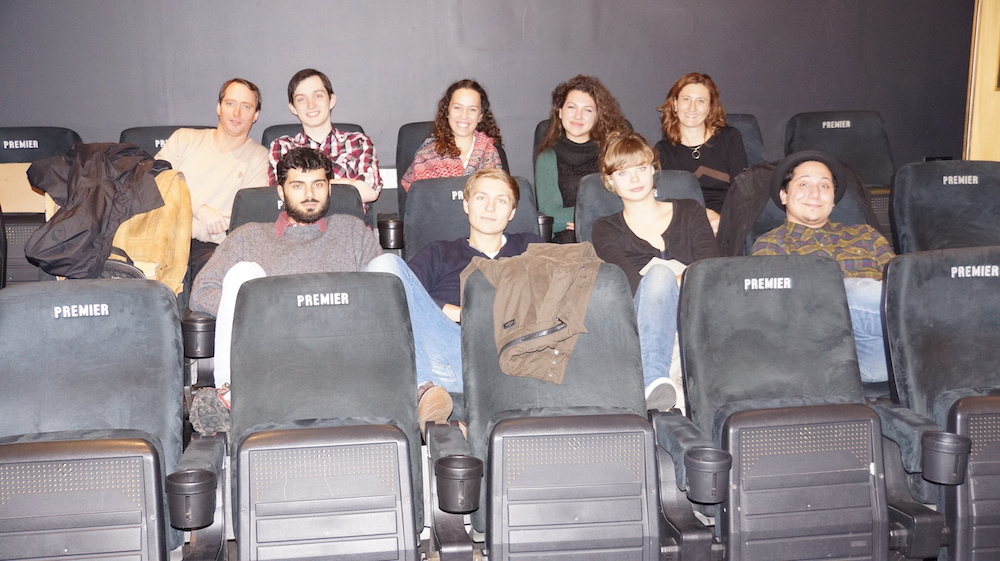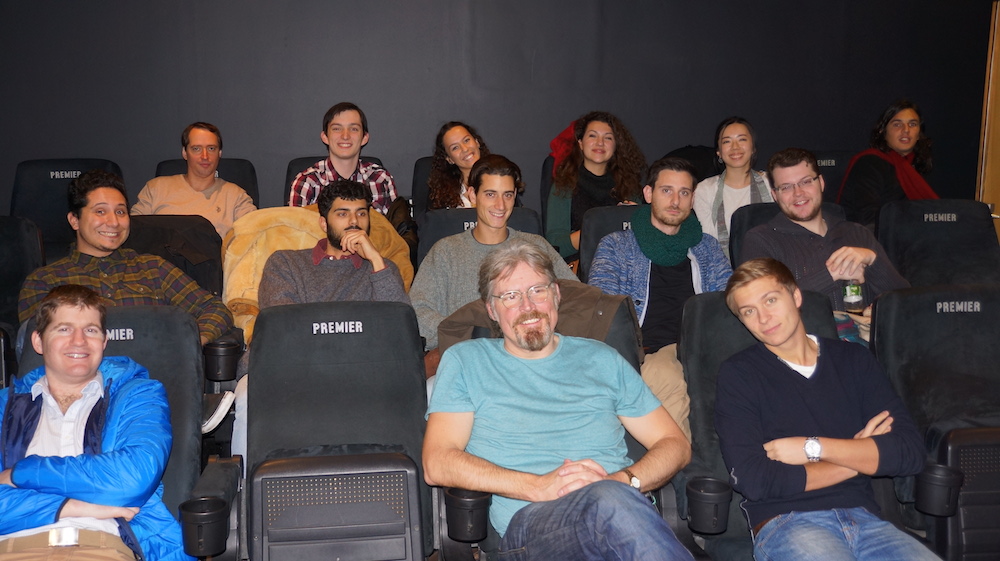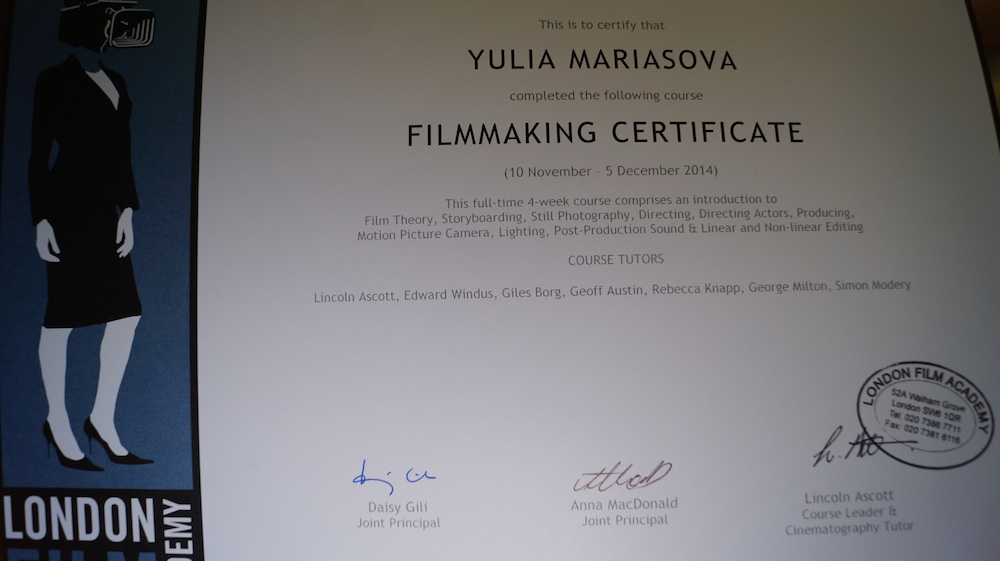 And here is my graduation film The Night Escape of which I am quite proud of http://www.shortlisted-productions.com/our-projects-all/2014/12/7/the-night-escape
My Verdict:
The course was practical, comprehensive and fun. In addition to lectures and workshops in class, we were provided with the manual and the list of recommended literature which I still need to review.
The course gave me the confidence to embark on larger filming projects in larger teams. I certainly feel more confident taking on roles of Director and Director of Photography.
If there was anything to improve, I would have wanted to include training in sound recording and mixing, and perhaps a bit more information on Funds Raising and Film Distribution.
Would I do a longer 1-year course with the London Film Academy? I certainly would if I could afford it.
Overall, brilliant course - highly recommended for anyone who wants to make movies.